Come on down to Horsham Markets
Horsham markets are without a doubt the pride of Horsham. Many of the traders have served and even lived in the town for many years. Offering a vast array of unique products and local produce to the town. Recently, more and more traders have joined the market scene and the streets are usually buzzing on market days, bursting with people in search of something a little bit different.
Horsham markets in the Carfax
…Is now a mecca for street food and it's growing all the time! Hot food outlets are very popular, hundreds of people working in the town centre flock to the Carfax market on a Thursday for lunch time treats. With a delicious range of cuisines including; Sai Kido Japanese foods, DJ's Spot Eastern European foods, Home Caterers Indian food, Mix'n'Match Mexican food, Crepe Supreme's crepes and galettes and Mr Bake's amazing cakes, cupcakes & crodoughs. Local artisans and crafters are no strangers to this vibrant and unique market. Open Thursday's and Saturdays 9-5pm. www.horshammarkets.co.uk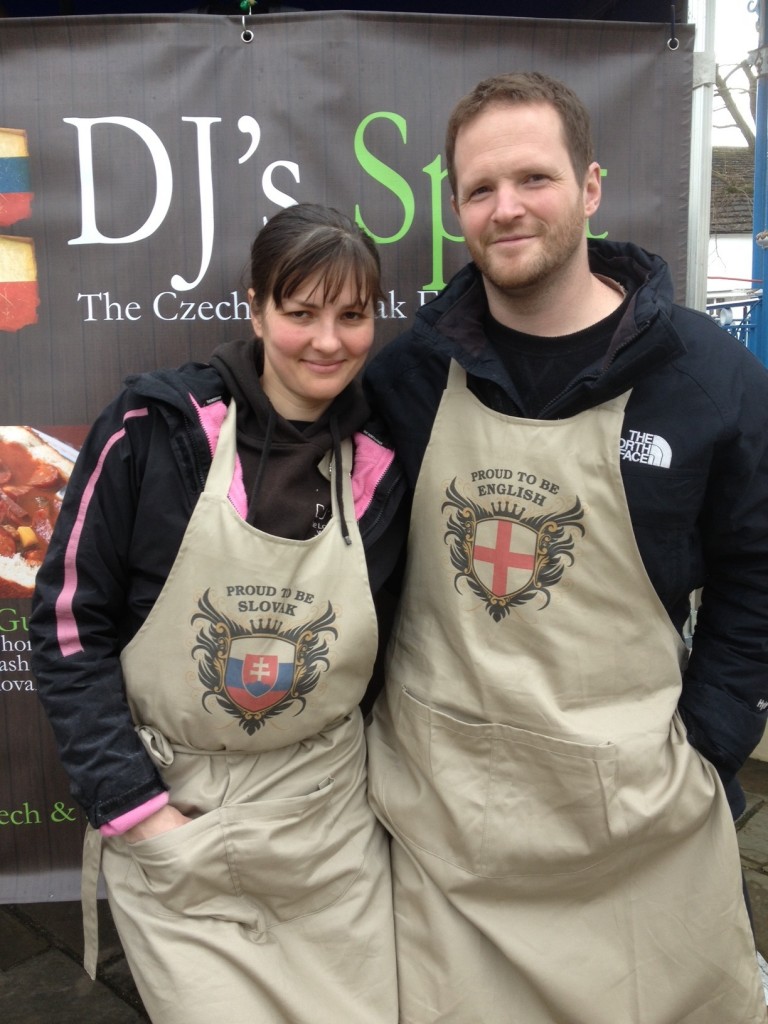 Award Winners – These local producers have bagged themselves many awards
The Hungry Guest – The Sussex Food & Drink awards in 2012, grand finalist in Great Taste Awards for their exquisite bread.
Bartie's Sussex Faire – A stall not to be missed, scooping themselves the Great Taste Award for their chutney.
Just Brownies – Who doesn't love a brownie? Sussex Food & Drink Awards 2012, grand finalist.
Bangers Galore – National Sausage Making Champion TWICE, Sussex Food & Drink Awards 2011 & 2012, finalist.
Forget-Me-Knot– Dressed for Success category winner 2012.
Not forgetting that Horsham Local Produce Market won the Sussex Food & Drinks awards this year!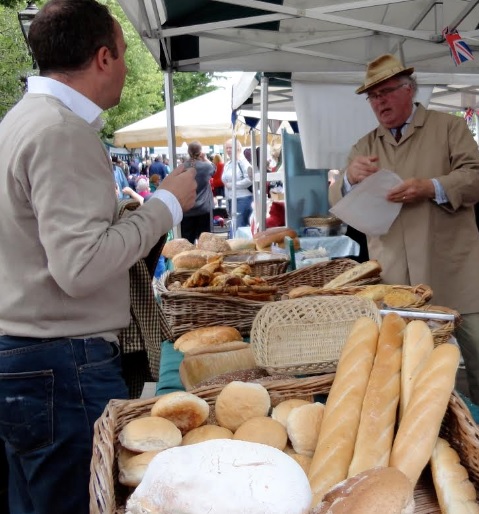 Some of the fresh local foods on offer includes:
Fruit & vegetables
Free range eggs
Artisan bakery
Pies
Chocolate & Biscuits
Rare breed meats
Bouquets and hand-tie flowers
Coffee
Sussex cheeses
Cakes
Jams & chutneys
Sausages produced in Horsham, of course
Plus a local chocolate maker and much more.
Also, for you crafty lot out there, there's stalls stocking:
Handmade cards and canvases
Oak furniture
Vintage and up-cycled furnishings and home ware
Hand-produced children's clothes
Artisan jewellery
Recycled wood products and more!
Saturday's market in the Bishopric
Every Saturday in the Bishopric 9-5pm is a great display of different stalls, selling a range of wonderful items. It is Horsham's longest standing market, and has been a great asset to the town for many decades. It's an extremely friendly market with plenty of bargains up for grabs, including fantastic items you will not find in the shops around the town.
This market features long-standing and new traders that provide:
Fresh fruit & vegetables
CD's, DVD's and vinyl
Bags, belts and hats
Footwear
Bread, cakes and pastries
Butcher
Fabrics & haberdashery
Flowers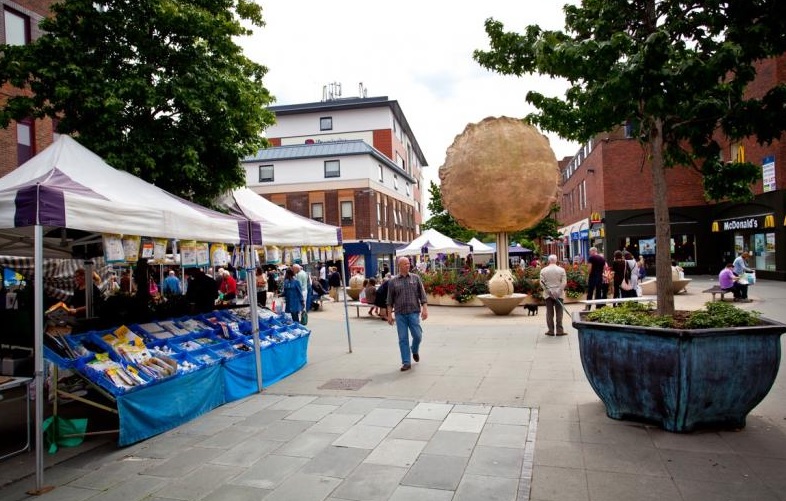 So why not head on down and see for yourself the delightful range of stalls.