Great gym and fitness offers in Horsham this January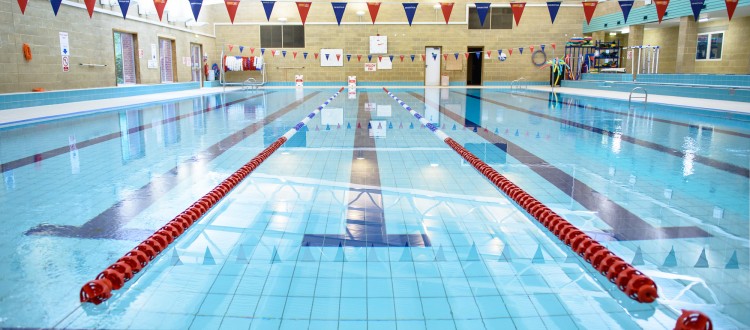 January is the perfect time to wave goodbye to unwanted Christmas weight and to kickstart that health and fitness regime you've talked about for so long.  Luckily for us, Horsham boasts a whole host of centres which offer an array of facilities and classes to suit all. Whether your time is plentiful or you only have an hour each week; whether you are young, old or are simply looking to enjoy a leisurely swim – there is something for everybody. Ensuring there is no room for excuses, we have found some places that are giving away fantastic offers for new joiners in January.  You can thank us later. Enjoy!
Free Trial of Herbalife from The Holbrook Club
The Holbrook Club in Horsham are offering new joiners a completely free trial with "the worlds number one meal replacement" Herbalife. This is a free special 3 day programme with a pre-trial consultation and post trial feedback with a Herbalife representative. This offer is valid for premium and non premium members. For more information click here, or give them a call on 01403 247572.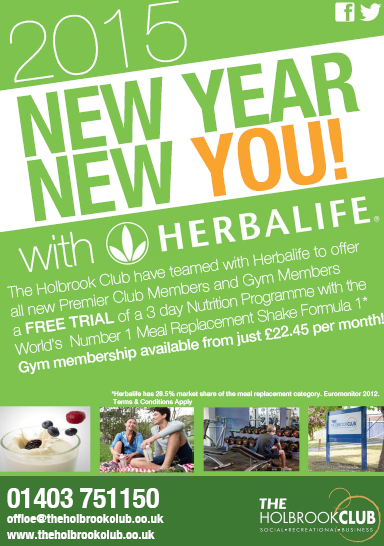 No Joining Fee from Bluecoat Sports
Bluecoat Sports in Christ's Hospital have waived the joining fee for all new members starting in January! Such an incentive to not put off getting fit any longer. Don't delay in snapping up this generous and great deal from a local club. For more information about their membership, click here or give them a call on 01403 247760.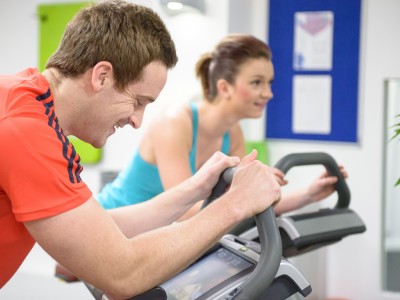 First Class Free from Outdoor Military Fitness
Outdoor Military Fitness is an extensive workout like no other. This new and effective full body workout is lead by military instructors who will stop at nothing to get you fit and healthy. Whether you are a beginner or a pro, you can go at your own pace and enjoy the atmosphere of working out with many others in the great outdoors. The classes meet at the Horsham Superbowl car park every day of the week apart from Friday at different times of the day. To grab your free trial and check out the timetable head to their website www.outdoormilitaryfitness.co.uk and click the link 'first class free'.