Super Hero Fun Run in Horsham Park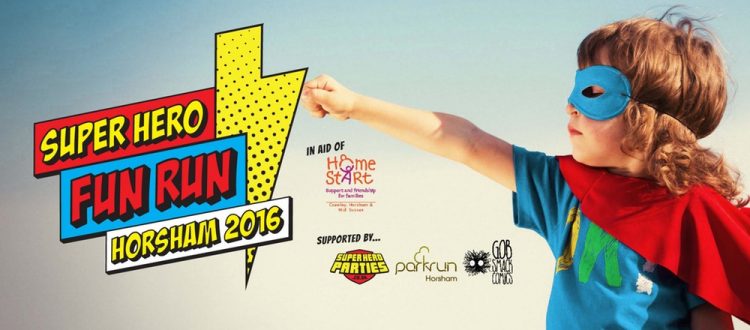 After last month's hugely successful Race for Life in Horsham Park, the centre of town will once again embrace running, jogging and walking your way to raising funds for charity.
On Saturday 23rd July 2016, you can get involved in an entertaining fun run to raise money for Home-Start CHAMS. This local charity operates in Crawley, Horsham & Mid-Sussex and offers support to families with children under five years of age.
It's focus is to help children with issues of isolation, neglect, illness and disability. They are an independant charity and also meet the requirements to achieve Lottery funding.
Fun Run Details
The fun run has been designed to make everyone feel like a super hero and all attendees are encouraged to come in their best fancy dress of characters like Superman, Catwoman and Thor.
You can pick a running distance of either 500m or 1.5k, which will all take place in the park grounds; a route will be marked and official stewards will be on hand to guide all runners. For those who want to attend and watch friends and family take part, there will also be games with prizes, raffles, music and the chance to sponsor the charity.
Home-Start CHAMS are not charging for the event, so it's completely free to enter and start your fundraising plans.

Enter now
If this sounds like a great way to spend a weekend, you can sign up here and collect sponsorship online via Just Giving.
Every entrant will receive a medal and a certificate for taking part in the mission! You can even take part in training sessions before the event with Super Hero Parties and Gobsmack comics, another local business, will also be supporting on the day along with Park Run Horsham.
Definitely one to put in your calendar, let us know on Twitter at @HorshamBlog if you're thinking of taking part.