Pictures of Horsham's Giraffe Trail have been swarming Twitter and Facebook lately, have you wondered what it's all about?
Horsham Rotary are set to launch an exciting fundraising giraffe trail with local businesses and charities on October 26th until Saturday, November 9th.
The Rotary Club of Horsham, supported by Horsham Unlimited, Horsham District Council and West Sussex County Council, has organised Horsham's giant Giraffe Trail. The event works by local shop and businesses buying a plain 5ft giraffe for £80. They then decorate the giraffes, either themselves or they may ask local schools etc.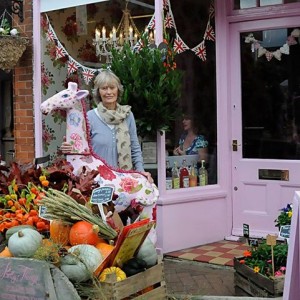 Each giraffe will support a charity from a list that Rotary are putting together. Each giraffe is then signed by a celebrity, as many of the charities have famous contacts and this adds value to the giraffe. The giraffes will be on display in the town centre, forming a competition trail. There are great prizes to be won, such as; a 42″ inch TV, afternoon tea at Bill's restaurant, a family ticket to Peter Pan pantomime and more. The competition is open to everyone and is free of charge to enter. However, donations are encouraged and will go towards the charities. At the end of the event, the giraffes will be auctioned to raise money for their charities. It is really important that the giraffe looks good and if possible, is signed by someone famous.
Rotary is a national partner of the BBC's Children In Need and Pudsey will be visiting Horsham on Halloween, to help with the various Halloween events taking place in the Town Centre.