Horsham Rotary charity pancake races in the Carfax
All local Horsham Businesses, Charities and other organisations are encouraged to enter this year's Horsham Charity Pancake Race. This is Horsham's sixth annual race, aimed at raising money for local Charities that are nominated by those participating. The event is organised by The Rotary Club of Horsham in partnership with Horsham District Council. Held in the Carfax on Tuesday February 18, each group can enter a team of four people to show off their skills and speed at this exciting event. Groups are urged to wear weird and wacky fancy dress. Children's pancake races will also run on the day. Register for the race at Sugar & Snow in Piries Place by February 17. There will also be a free Children's Activity Marquee from 10am-3pm which includes arts and craft activities.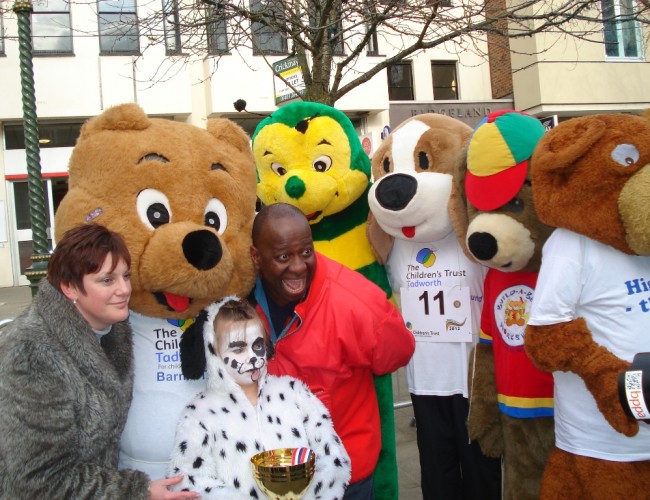 Races for businesses
The races will commence at 12 until 1.45pm, there will be some fantastic prizes up for grabs for a number of categories, including best flipper and best fancy dress. Children's TV star Dave Benson Phillips will be acting as race commentator. Currently six charities have entered along with many businesses, including RSA, Sainsbury's, The Music Bus, Spirit FM, South Lodge Hotel, BritWeb and many others.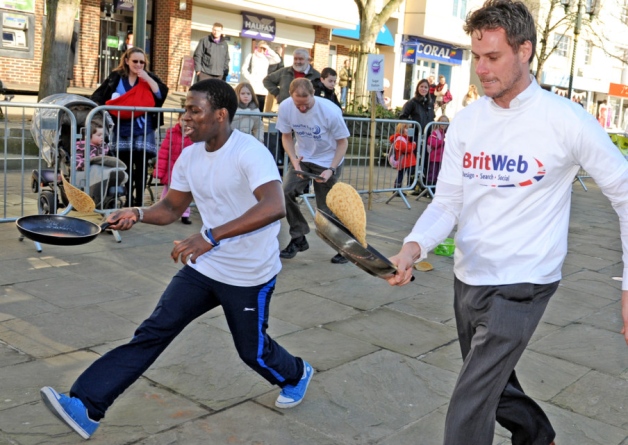 Races for children
Children's pancake races will take place from 1.45 until 2.30pm. This is the first year they will run. It's sponsored by Sugar & Snow for primary school children. There is a small entrance fee of £1 and three groups of age categories; 5-6, 7-8 and 9-11. The winning three contestants in each group will receive a medal and prize.
Age UK's Spread the Warmth
As part of Age UK's Spread the Warmth campaign there will also be a 'Wear your Worst Woolly' competition for everyone to get involved in at 3pm. There will be prizes for the winners in age groups 5-6, 7-8 , 9-11 and 12-16, plus a prize for worst adult creation. Dave Benson Phillips will lead the judging.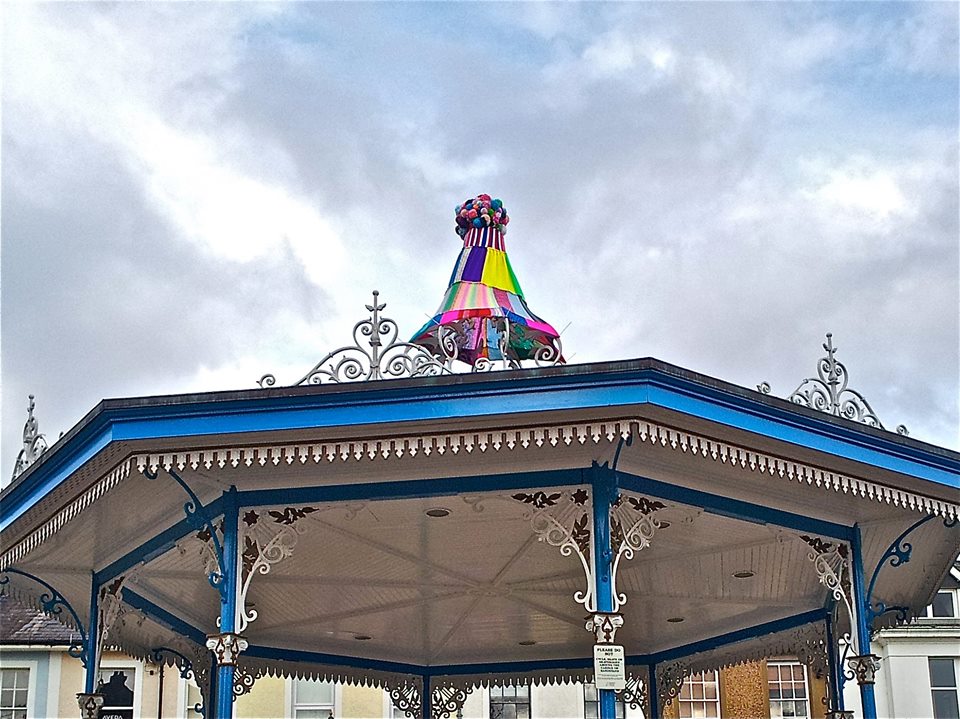 All proceeds from the day will go to charities. Last year, Chestnut Tree House, the Dame Vera Lynn Trust, St Catherine's Hospice, The Springboard Project and Set4Success were all nominated to receive the funds raised last year.
Come along for a flippin' good time!
Further information and entry forms for the team event can be obtained by emailing horshamrotary@btconnect.com. The closing date for entries is Friday February 14, which will be accepted on a first come, first served basis.