North Horsham Development Approved
A plan for 2,500 new homes and a large business park in North Horsham was approved on April 30. Hundreds of people attended the council meeting, with some people in the council chambers and the rest in the Capitol theatre.
Councillors voted to approve  the Horsham District Planning Framework proposed submission and its policy for planning for housing and economic growth up to 2031.
In a record vote 13 council members voted against approval of the plan and 25 voted for it. It will be published for a six-week period of representation before it's sent to the planning inspector for a number of public examination hearings later this year.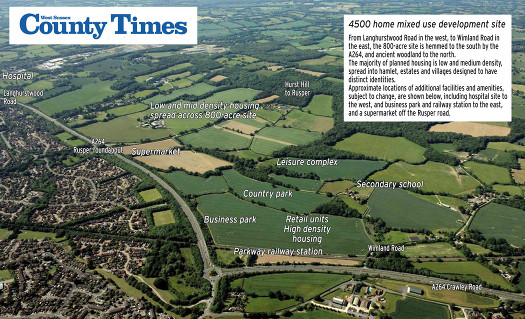 The group RAGE (Residents Against Greenfield Erosion) which are residents of North Horsham desperately want to protect this beautiful area of countryside. They have been very vocal against this particular development. Find out more information here www.ragegrouphorsham.co.uk
Should we embrace the opportunities?
An article from West Sussex County Times – Sep 2013 states that residents should 'embrace opportunity' on North of Horsham development. Explaining that the development:
"would not be an industrial wasteland but rather a high quality development with a mix of residential and modern office buildings, community facilities, a new railway station, schools, food retail, leisure and extensive open space" see the full article here.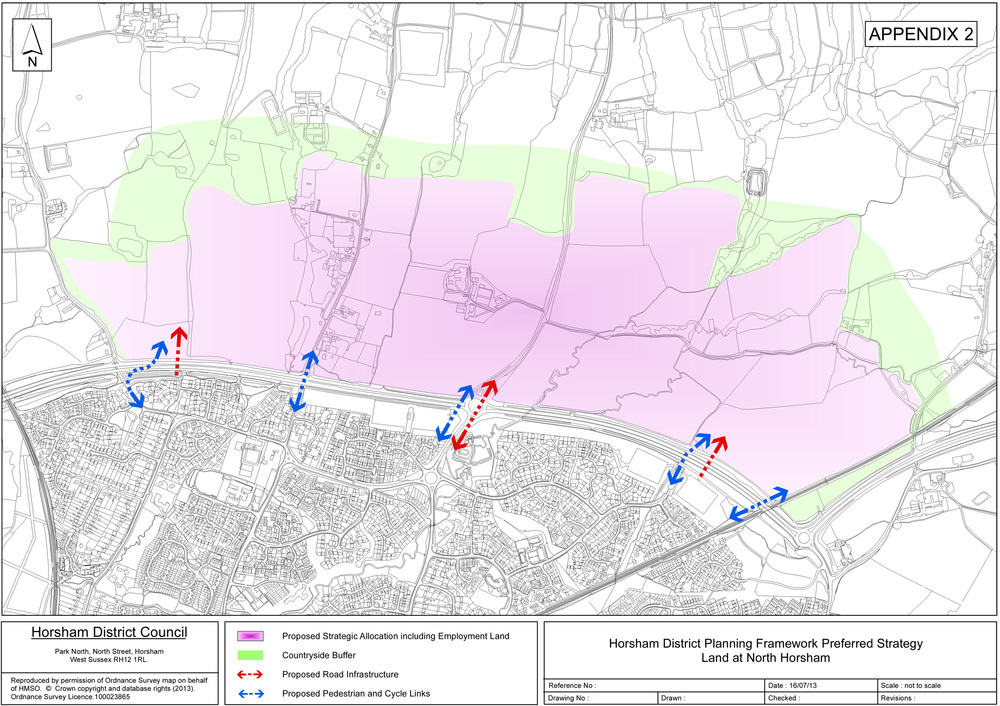 Part of the North Horsham Strategic Development plan concludes that:
The land will be allocated for a comprehensive strategic mixed development
The development will be locally distinctive and unique through its architecture and landscape design
Will have a legible layout that facilitates all modes of transport, both within the areas and provides links to the existing urban area of Horsham.
 Other facilities to support a neighbourhood centre shall be provided including a medical centre and community centre.
If you wish to sign the petition to help prevent this happening please follow this link
This subject is one that  many people feel very passionate about. Please leave comments below.