Review: The team try the new Wagamama's Menu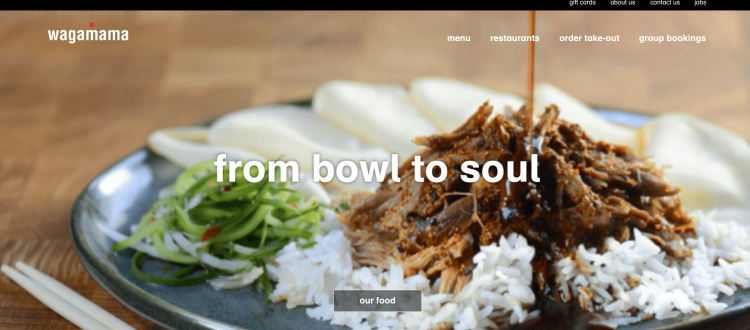 Wagamama's Horsham kindly invited the Horsham Blog team along to try out their new menu this week, and we jumped at the chance of trying lots of good food! Their re-vamp has included a new look and feel to the restaurants, an update to the Asian-style menu to include a completely new section 'Omakase' (we'll talk about that a bit more later) and fresh new service. Three of us popped along to have a good look around and to munch on the fab looking menu!
First of all, their website has had a new update which looks very clean and interactive. It's great to see all the nutritional and allergy information outlined for each dish, as well as having images to show what they will include (just in case you don't recognise the names of some of the ingredients!).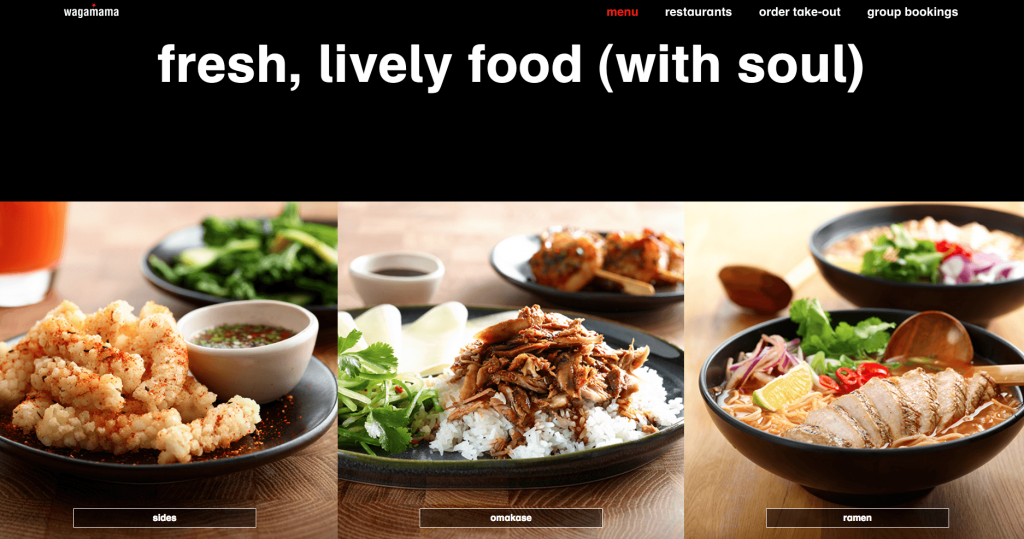 We were made to feel very welcome and got to choose anything we liked off of the new menu. There was a wide variety of different dishes for us to try, so we were definitely spoiled for choice! Wagamama's has a range of Japanese style food from ramen to curry to donburi and more. There really is something for everyone on the new menu with a range of different flavours and spices, and we spent quite a bit of time pondering over what to try. One of the newest additions are the Omakase dishes, which simply means 'trust the chef' in Japanese. These five dishes have been carefully put together and selected by the head chef of Wagamama's from their most popular dishes, and made with a twist.
Each of us tried a different dish from the menu, and we decided to go the full hog and try a main, side, dessert and drink. Here's what we had:
From top to bottom – Chicken & Prawn Pad Thai, Beef Massman Curry, Ebi Katsu, Tori Kara Age, Chilli Squid, Chicken Raisukaree
As you can see, Wagamama's really take a lot of pride in the way they serve their meals, and you can take it from us they all tasted and smelt amazing! We also took it upon ourselves to try out the freshly made juices, as this is not something you would usually find in a restaurant on the Horsham Highstreet. We tried the Super Green Juice (apple, mint, celery & lime) as well as the Tropical Juice (mango, apple & orange). Both of these tasted so fresh, and the sweetness really went with the spicy food.
All in all we had a fabulous time. The food was amazing, and personally we cannot wait to go back for more. We definitely recommend that you go in and try out something you may have never had before, especially something off of the Omakase section – the Wagamama's chef's are ones you can truly trust. Those guys know their flavours.
From all the team at Horsham Blog, we want to say a big thank you to Wagamama's for asking us to come along. If you want more updates on good places to eat and events in Horsham, make sure to keep an eye on our Twitter @HorshamBlog, and to get in contact with us about any inquiries email us at info@horshamblog.co.uk.
Wagamamas Horsham:
20-22 East Street, Horsham, West Sussex, RH12 1HL