Spooky Fun in Horsham this Halloween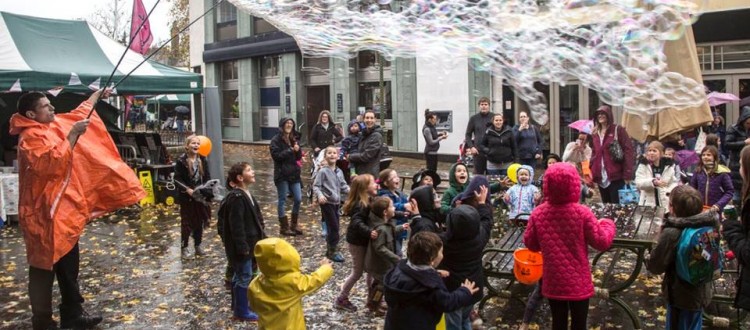 The spooky fun is underway in Horsham this year. With lots going on in half term around the town, we've got everything you need to know to plan the perfect day out.
Trick or Treat?
Horsham's District Council is supporting the Rotary Club's plans for bringing back the Town Center Trick or Treat this year. Little witches and ghosts accompanied by adults will be allowed to follow a map around Horsham shops and collect their tricks or treats. The trail starts on Saturday 24th October and goes on through half term until the 1st of November. Free entry and a competition to win some great cash prizes, this event will keep your pre-teens busy for a good few hours.
Find out more on their website.
Children In Need Halloween Party
Horsham's Carfax will host this years Children In Need party on the 29th of October from 10am to 4pm. The day will include lots of competitions and prizes provided by local businesses and chains. Join them for pumpkin carving, fancy dress, face painting and more!
Find out more here.
Tulley's Shocktober Fest
If you want to venture out a bit further, why not try out the UK's best Halloween event in Crawley? Tulley's Farm have a Shocktober Fest every year which has become famous all over the country. With attractions such as the Horrorwood Hayride and Hellements – The Ritual, this experience is not for the faint hearted.
Find out more and buy tickets on their website here.
Spooky Nymans Trail
If you're looking for a day out, this one is for you. Up until the 1st of November, from 10.30am to 3.30pm, you and your kids can go on a spooky quest around the woods. Join Ruby the Ranger or George the Gardener and follow the clues around the woods. Great fun for all the family!
Get more info here.