Strada Restaurant, Horsham Review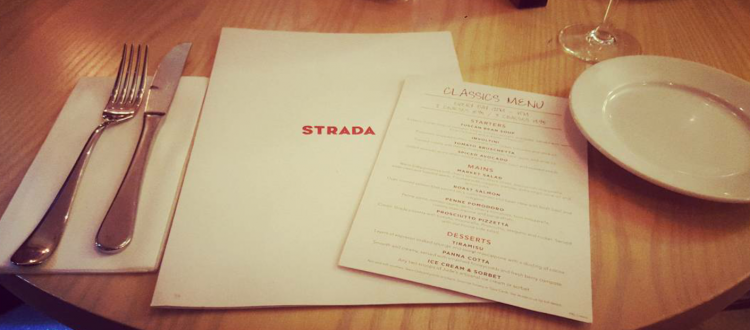 Since opening its doors on East Street, Strada has become the perfect place for a taste of authentic Italian Cuisine. It is a hot spot for residents and visitors to Horsham looking to take a break from shopping or enjoy a dinner with family or friends.
Open seven days a week, it's a lively place to relax and try something new.
A New Strada

The chain's Horsham branch has recently had a renovation including lighting changes, fresh furniture, a new colour scheme and a revival of the exterior of the restaurant. This has included the beautiful addition of planters that enliven the entrance and view through the windows when dining.
Such a refresh has given Strada a breath of new life and an even more contemporary and classy look, which many will agree is particularly inviting to couples and families.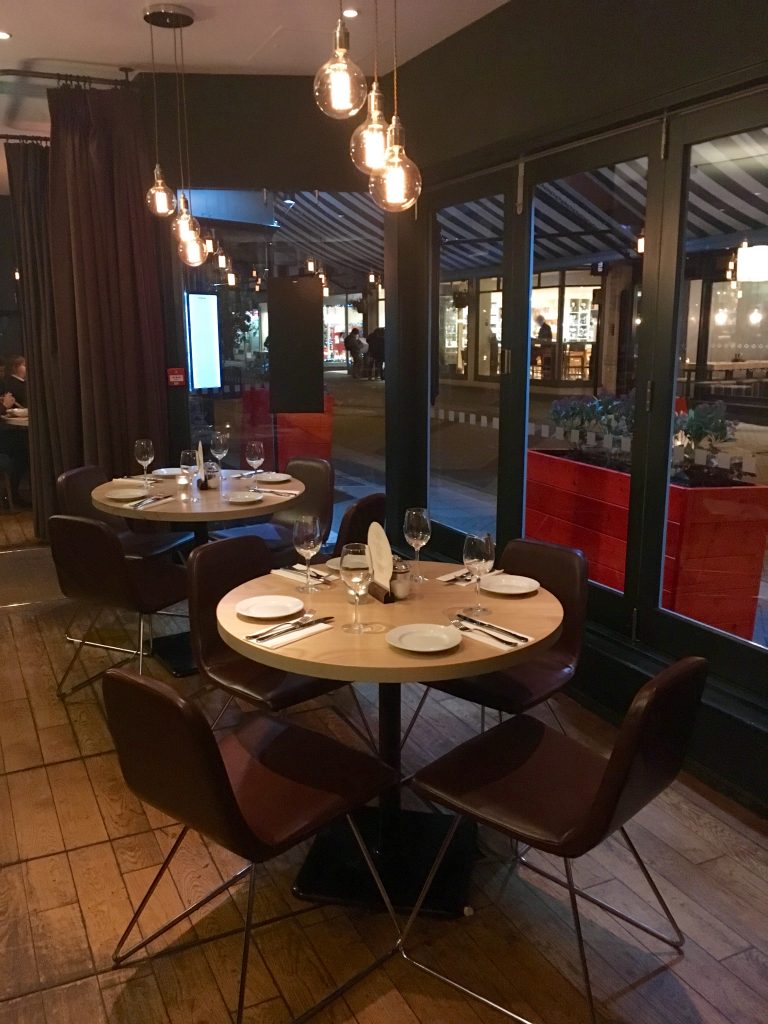 Our Experience
Two of the Horsham Blog team were kindly invited along to the newly improved Strada to get a feel for the atmosphere and to sample their autumn menu..
It's safe to say we made the most of our trip and left feeling more than satisfied, even if we did have to undo a button or two on our jeans!
Going in the evening, we each had a starter, main meal and dessert. There were some difficult choices to make, as everything on the menu looked just delicious, but we managed to pick some favourites to enjoy eventually.
All of the staff were so welcoming and we were made to feel extremely comfortable. It was clear to see the passion amongst the staff, showing that they truly love what they do and want to provide the best experience possible for their customers.
We also found out some interesting facts about the restaurant. Something that people might not know is that all the meat and fish served is 100% fresh on the day. Their meat comes in fresh everyday from Northamptonshire and there's a fish delivery everyday; all fish served is less than 48 hours old.They also tweak their menu seasonally according to customer feedback that they get so don't be shy when you visit!
Even though Strada is a chain of restaurants each individual restaurant is given the freedom to come up with ideas to make their restaurant unique. Strada in Horsham has a live music event once a month and it is also a sponsor of the Roffey Robins under 10's. They also encourage educational visits and have invited some of the local schools for a tour and cooking experience.
Having not been to Strada before we were overwhelmed by the quality of both the food and the staff. We would like to say a big thank you to all the team for having us. The food was delicious and we will most definitely be returning for more.
Offers and further information
On Sunday 13th November from 6pm – 10:30pm, it's only £15 for two courses and a glass of Prosecco. £5 from every meal will also go directly to the Springboard Project. If you're keen to go, this would be a perfect night to book.
5 East Street
Horsham
West Sussex
RH12 1HH
01403 248887