Deliveroo Arrives in Horsham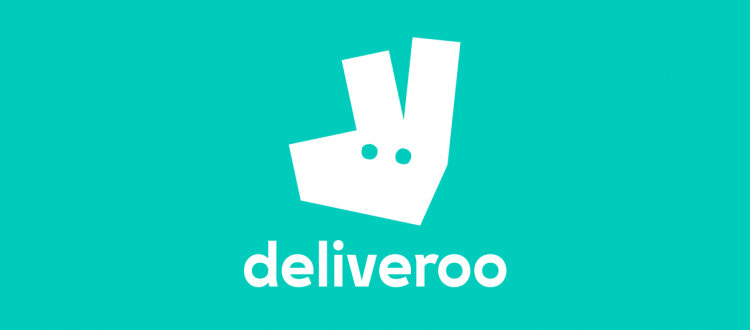 You might associate Deliveroo with London, Brighton and large cities, but in late 2016 the delivery service arrived in our town of Horsham. This week, we got a bit peckish and decided to try it out as they invited us to set-up an account and make an order.
We chose to order our lunch from The Giggling Squid on East Street, a thai restaurant we've all individually been to before. Here's how we got on!
Using Deliveroo
Setting up an account and making an order was really simple and we were able to select our items the day before, and select a delivery time which was accepted the same day. This meant we were safe in the knowledge our food order had been seen and would be dealt with.
While we picked The Giggling Squid, you have a total of 10 restaurants available to order online, including Deep Blue, Mango Bean and Kokoro, as well as La Piazzetta, which we reviewed back in 2015.
At the moment there is already a bit of something for everyone, but we think it would be great to have more choices. The Giggling Squid is the newest restaurant to join Deliveroo, so we hope to see more in the coming months.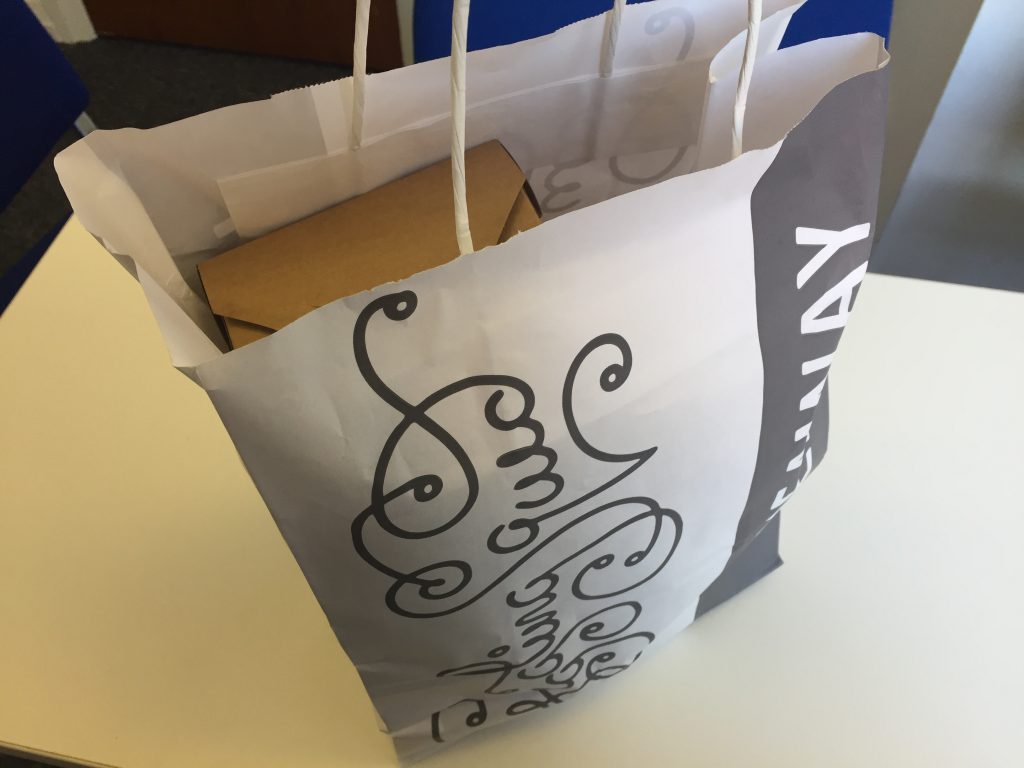 Service and quality
Awaiting the order for 12.30, there was a delay and the app recorded the delivery as arriving at 12.46. At first we thought this may have been the restaurant, but have since been in touch and Deliveroo have confirmed their was a technical issue with the first driver, so a second was sent to complete the order. By no means the end of the world, it's something that's just one of those things and can be ironed out in time. At the time, the app informed us of the delay with a notification so we weren't caught unawares.
The driver we had was very pleasant and unpacked the food from the huge, thermal bag with ease; impressively he found us without needing to clarify as we normally get with orders – we're up some stairs than can be missed!
The delivery was quick and because we'd already paid online (there's an option to leave a tip in advance) there was no messing about getting the right change together. All in all, a good experience aside from the delay.
It's also worth mentioning that the app is the best way to track the order and the driver. We saw it update pretty much in real-time.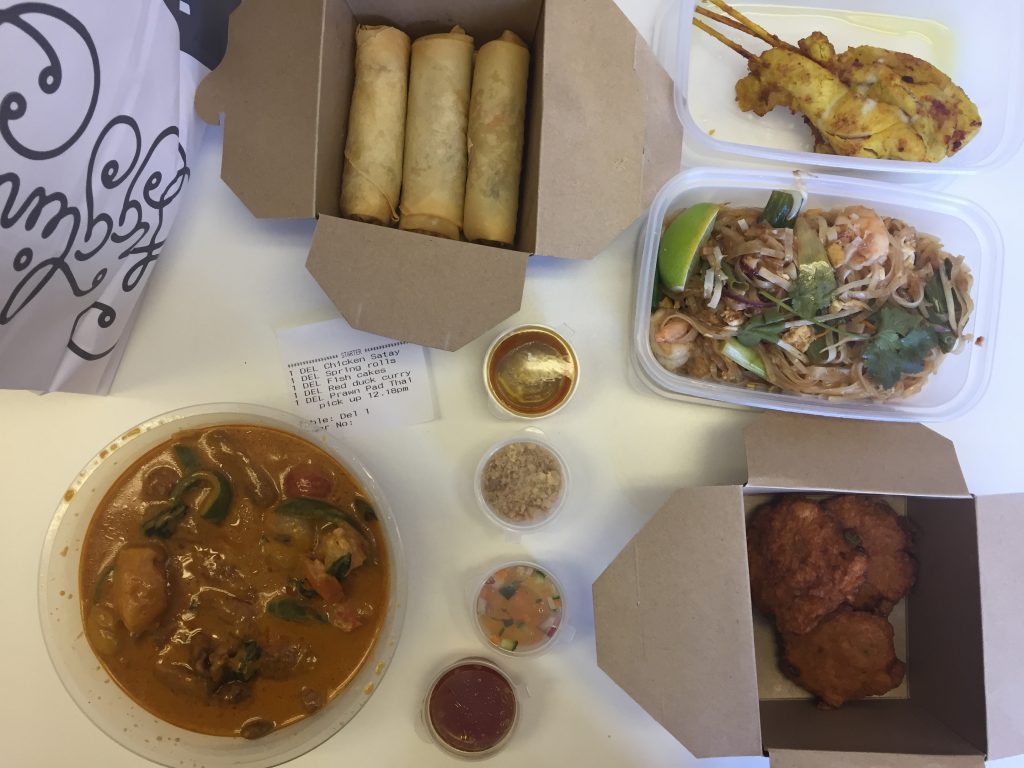 The food
The food looked beautiful and was a bit of a feast for us to share. Our main criticism is that it could have been hotter, however we know this was due to the delay in the food being delivered.
The bag it came in was neat and because of the packaging, we didn't make too much of a mess and it was easy to clean up.






Summary
We'd recommend trying the service as it does offer a lot of convenience and the £2.50 for delivery when you split the cost between two or three, or however many people isn't a lot at all.
We'll probably use this service again in the next couple of months and order for a later timeslot to see if that affects the arrival time. Deep Blue is a bit of a favourite for us, so perhaps they'll be the restaurant of choice!
Have you tried Deliveroo in Horsham yet, or excited to see it come to the town? Let us know how you got on and if there's any eateries you'd love to see as the service expands.