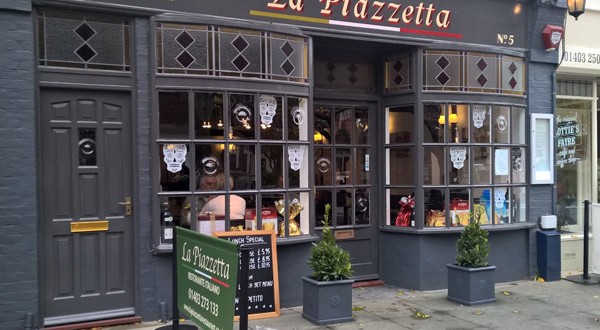 La Piazzetta is the latest restaurant to open in the Bishopric, as the redevelopment of the North end of Horsham town continues. Situated in the previously owned Merrythought Restaurant, this new independent Pizzeria offers a welcoming family feel over the large scale restaurant chains in town.
La Piazzetta were kind enough to invite a few of our Horsham Blog members to enjoy lunch, and try out their menu. The atmosphere was certainly busy upon arrival, most likely down to their handy Monday-Friday lunch time 'meal deals'; which boast any pizza or pasta accompanied by a drink, for only £8.95.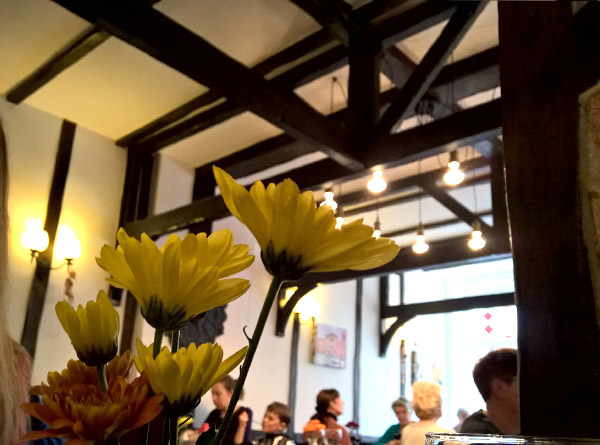 With homely tables situated from the front to the far back, you'll find plenty of room to catch up with friends or enjoy time with the family. Just be sure to book if you want to guarantee a space at busy times. We found the staff to be very attentive and friendly, and it was overall a very smooth and relaxing experience. We were especially impressed with the large selection of wines on offer!
The two of us each ordered something different so as to scope the menu a little further. We tried –
Starter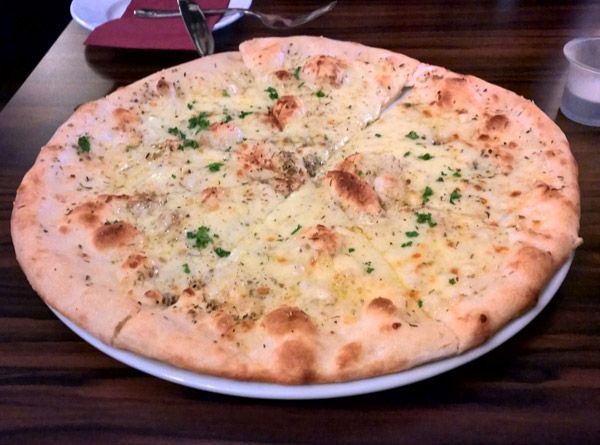 The starter of Pain Bianco – Garlic bread with Mozzarella – is more than large enough to serve three people. The perfect combination of fresh garlic and moist light dough topped off with melting mozzarella cheese. With a section of starters for one or to share, you can guarantee a good start to your meal.
Main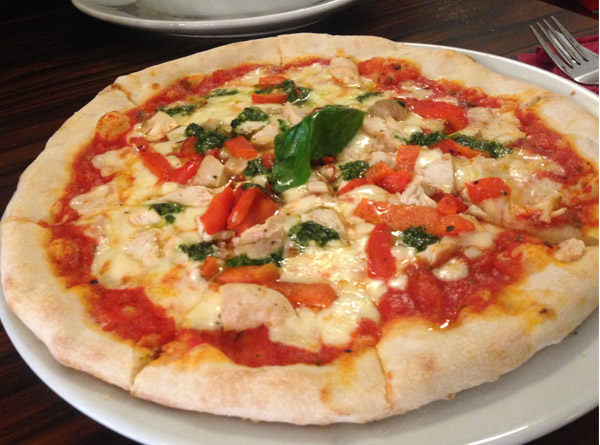 Moving onto the main, the Gnocchi al Forno was beautifully fresh and full of flavours. Soft gnocchi surrounded by masses of sweet herbed tomatoes and lashings of mozzarella cheese, what's not to love? We also tried the Pizza Pollo, which had plenty of chicken, peppers, mozzarella and pesto to go around. It was one of those pizza's that you just have to finish because of the great flavours.
Dessert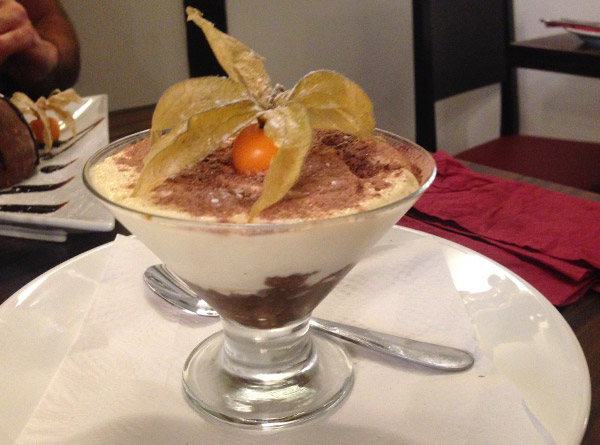 Like any good meal, you need to end on a high. The Caramel and Sticky Toffee Bomb was presented as a mammoth portion of chocolate covered ice cream, and the Tiramisu had just the right amount of coffee with an added sharpness in the Tia Maria.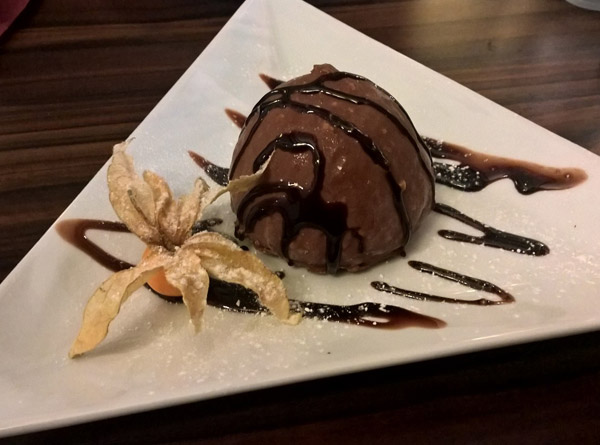 Our thoughts
On the whole the entire dining experience was enjoyable, well paced and a joy to eat Italian food that felt more homemade than the pre-made food from some of the other chains in town currently. With activities to keep the children entertained as well, you know you can come dine here for a good hearty meal, or a nice catch up with friends.
Horsham is in need of more places to eat other than just East Street and we certainly welcome the redevelopment of this part of town, and will look to dine there again soon. From all of us at the Horsham Blog team, we'd like to say a big thank you to La Piazzetta for inviting us to come along.
La Piazzetta
5 bishopric
Horsham
West Sussex,
RH12 1QA
Tel: 01403 273 133
Have you visited La Piazzetta yet? Let us know what you thought on Twitter @HorshamBlog!
For all inquiries, please email info@horshamblog.co.uk.