Festive Events to Celebrate Christmas 2016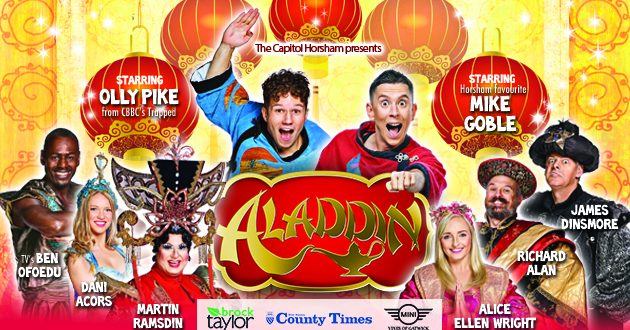 This year we've already seen the opening of the Christmas Fantasia and Indoor Ice Rink, which has been a complete hit with locals. Just when you think things can't get any better, there are even more festive activities going on in the town to enjoy as a couple or for families with little ones.
With so much going on be sure to get clued up and fill your diary with exciting events for the lead up to the big day! To help you plan your festive season, here's our pick of some of the best Christmas activities in Horsham:
Events this Xmas
Christmas Eve at B52's
One for adults only… if you're looking for some festive, alcohol induced fun head down to B52's this Xmas Eve in Pirie's Place. They claim they will be playing the very best Christmas party songs in the town, which lends quite nicely to a good night! Both bars will be open all evening until late and you can expect a warm welcome as you lead yourself into Christmas Day. Just be sure you don't overdo it for Christmas and arrange a taxi or a safe lift back beforehand, should you require it.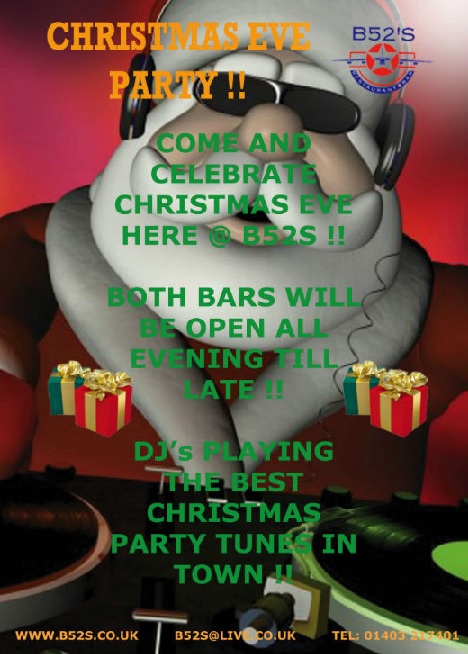 Pantomime at The Capitol
This year the unmissable Xmas panto is Aladdin! This Disney favourite has been recreated in true panto style featuring Olly Pike from CBBC and many more talented actors and singers. For more info including ticket prices and available dates click here.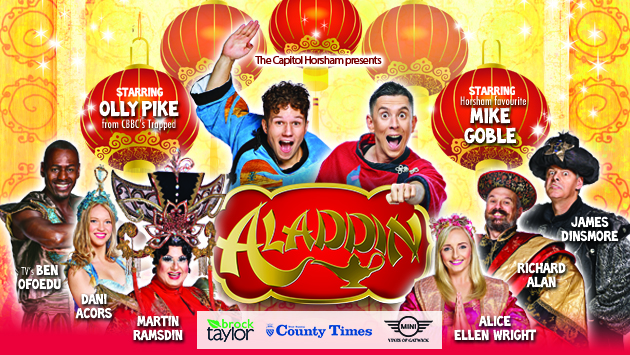 Hop Skip and Jump in Swan Walk
Head down to Swan Walk on Saturday 10th December for some festive fun. There will be carol singing, meet and greet with Santa, free face painting, pottery painting, mince pies and other refreshments. Head to Hop Skip and Jump (located at the top of Wilkinson's) from 11.30am. If you'd like to join in pottery painting, mugs and bowls are £8 each but you'll need to call in advance on 01403 263660 so they can best prepare for your visit.
Wey and Arun Festive Cruise Trips
Children under 12 can meet Santa and his helpers, receive a gift and enjoy singing and refreshments as the cruise gets underway along the Wey and Arun canal. Ticket prices are £10pp and Santa cruises take place on the 11th, 18th, 21st, 22nd and 23rd December.
Boat trips last 45 minutes and start at 11.00am, 12.00pm and 2.00pm. Booking is required and can be arranged on 01403 752403 , by emailing office@weyandarun.co.uk or booking online. You can board the cruise at the canal centre located behind the Onslow Arms in Loxwood, RH14 0RD and get set for a memorable day out with the family!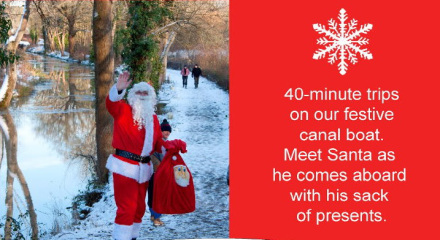 Horsham Churches Christmas Event
This free event is taking place at the Carfax on Saturday 17th December. From 1.15pm there's a Christmas Concert featuring many festive classics, afterwards there will be a children's musical nativity and a carol service to finish. This is sure to get you in the spirit of Xmas!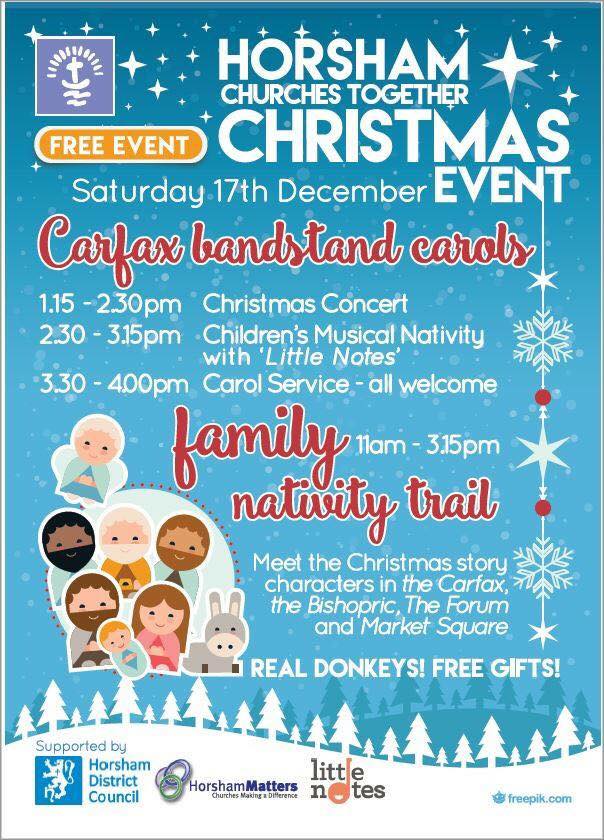 Whatever you get up to, we hope you have a terrific time!