One Day Family Music Festival In Horsham 2017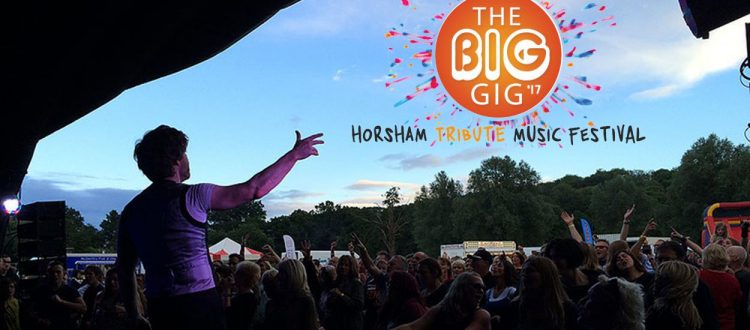 This summer Horsham is going to be treated to a fantastic event, locally organised and locally supported, with THE BIG GIG 17, a Horsham Tribute Music Festival.
Saturday 24th June 2017. Grounds of Horsham Sports Club
It's time to get excited Horsham! Some of the best musicians in the area are coming together to provide a fun packed day of top class live music, festival activities, street food, drinks, and dancing.
The line-up for the day includes five amazing cover acts singing songs you know and love, covering the likes of, ABBA, Take That, Phil Collins, Stevie Wonder, James Brown, Oasis, Blur and much more! The festival features local favourites The Blunter Brothers, No Jacket Required and JOE90 amongst the host of brilliant live performances.
Suitable for the whole family, children under 10 are FREE as it's important for everyone to be able to appreciate the joy of live music. Also for the kids, there'll be a giant inflatable bouncy slide, smaller rides for the little ones, plus glitter face painting, ice creams, candy floss and a sweet shop.
Musician and event coordinator, Dave Baxter says, "We want The Big Gig to be the best live music event of the year for Horsham.  It's a chance to celebrate and support live music."
Festival-goers are encouraged to bring a gazebo and set up their own space for friends and family to help get the festival atmosphere going. Picnics are welcome, but foodies are likely to be led astray by the street food stalls available throughout the day, plus all the refreshments you could desire with a fully licensed bar and a large outdoor beer tent!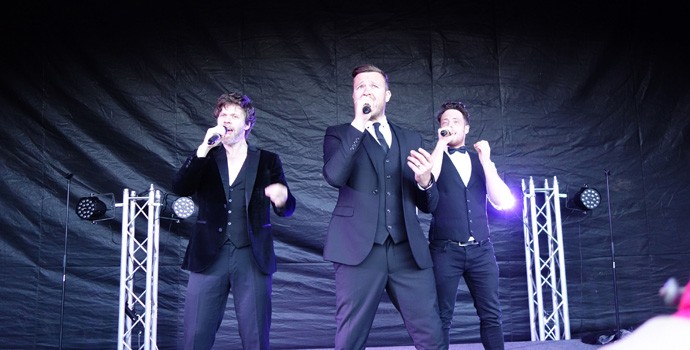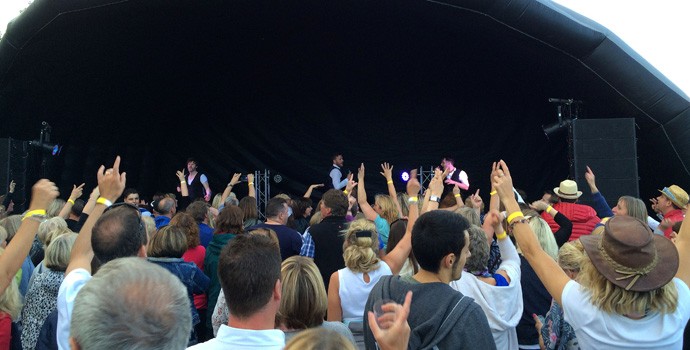 Ticket Information
TICKETS: £20.00 per person. Children under 10 are FREE.
Doors open at 3 pm and the last band finishes at 10 pm.
You can currently book tickets at www.horshamsportsclub.com/thebiggig or they're available from Horsham Sports Club, Cricketfield Road if paying by cash. Call 01403 254628 for more information.
To keep up-to-date with news and activity about The Big Gig, follow the hashtag #thebiggighorsham and follow the event on Facebook @biggighorsham and on Twitter @biggighorsham.
This event is kindly sponsored by local community businesses XADigital.com, esocialbutterflies.co.uk, and LocalPuzzle.com
For further information on The Big Gig, please contact Emma (Emma.esocialbutterflies@gmail.com) or Nicole (Nicole.esocialbutterflies@gmail.com) at esocialbutterflies.co.uk. Emma can also be reached on07727 280798, and Nicole on 07881 826058.
Are you looking forward to this event? Let us know with a comment below.