Chapeau! Brewery Opens in Horsham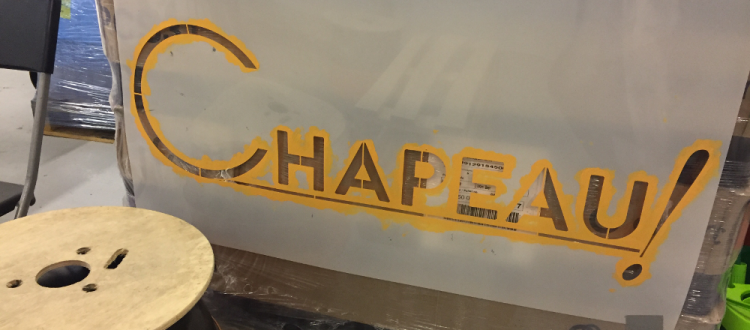 On 2nd November 2017, two of the Horsham Blog team attended the launch of the brand new Chapeau! Brewery based in the Redkiln industrial estate. Officially open from 3rd November, the brewery and tap room welcomes beer lovers to enjoy draft beer and bottles in the tap room, or to take away and enjoy at home.
Founders Katherine Lee and her husband Michael (an ex-chef) have created four beers based on flavours that they would want to drink, all named after cycling terms. 'Chapeau' means 'hats of to you' and their four core beers follow suit; Hard Yards (Best Bitter 4.6%), Summit (Pale Ale 4%), Slip Stream (Session Bitter 3.5%) and Open Road (Milk Stout 4.4%).
Before the launch, Katharine said, "We're so excited to be launching our Brewery in Horsham. We've made beers that we love, with a cycling spin that reflects our own passion."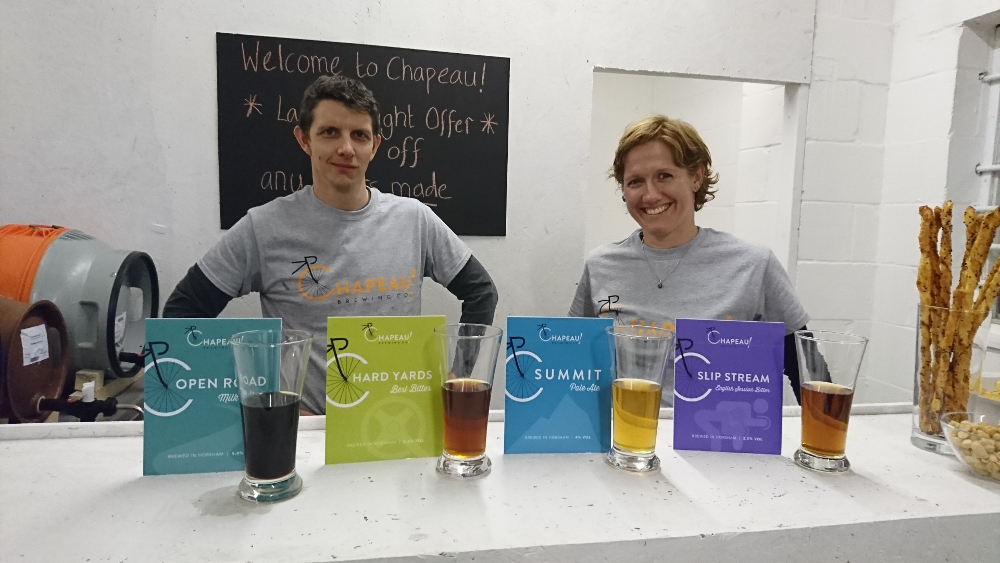 Summit is a balanced golden pale ale with passion fruit, Hard Yards present a hint of chocolate and has a tangy fruit finish (our favourite of the launch), Slip Stream is an easygoing session bitter with caramel notes, and Open Road is a rich milk stout.
Both Horsham based, the couple are delighted to have opened a business in the town and can't wait for more residents to give them a try. There are plans to brew seasonal specials and have spent many years honing the core flavours.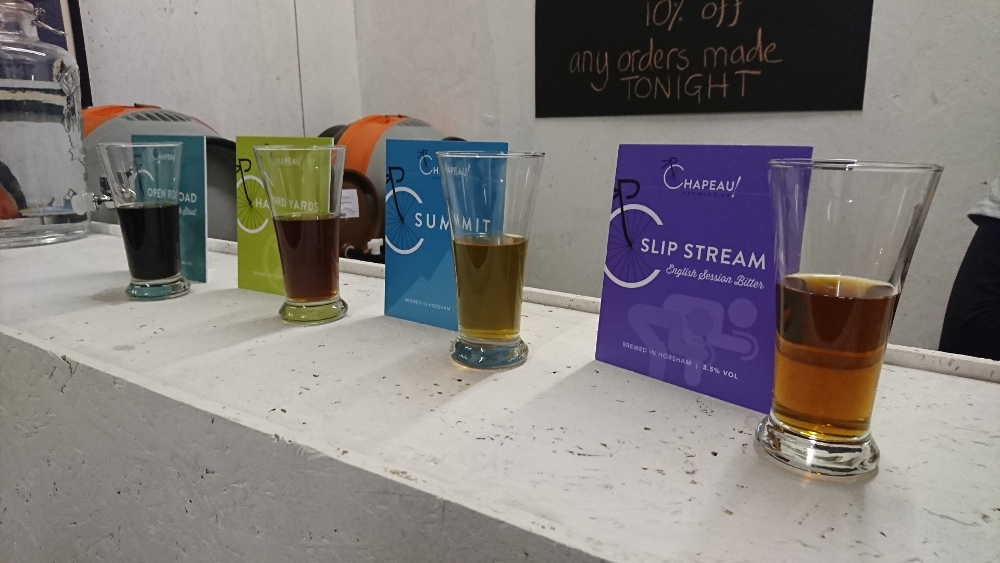 Sampling the draft beers on offer, they really were high quality drinks brewed with skill and knowledge. Each tasted fresh and had a great depth of flavour with interesting notes coming through, as with the caramel in the Slip Stream and chocolate in the Hard Yards.
The site in Redkiln industrial estate is a large tap room where you can sit in view of the kettles and enjoy the subtle aroma of hops.
If you are a fan of beer, stop in and try for yourself – let us know what you think with a comment below.
Important information
Chapeau! Brewery sells direct from the brewery premises, online (coming soon) and wholesale.
Opening hours: Mon-Thurs 10am-5pm, Fri 10am-8pm, Sat 10am-1pm
Telephone: 01403 252 459
Email: info@chapeaubrewing.com
Unit 8, Redkiln Close, Horsham, RH13 5QL