New Free Gym Equipment from HDC in Horsham Park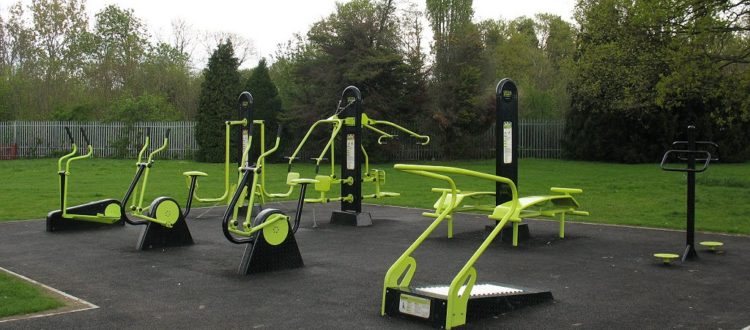 New outdoor free gym equipment has been installed in Horsham Park. You've probably seen this elsewhere before but this is a first for the town, with many residents delighted about the new facilities. The council are committed to ensuring people are leading an active and healthy lifestyle, and we feel this is a huge step in the right direction.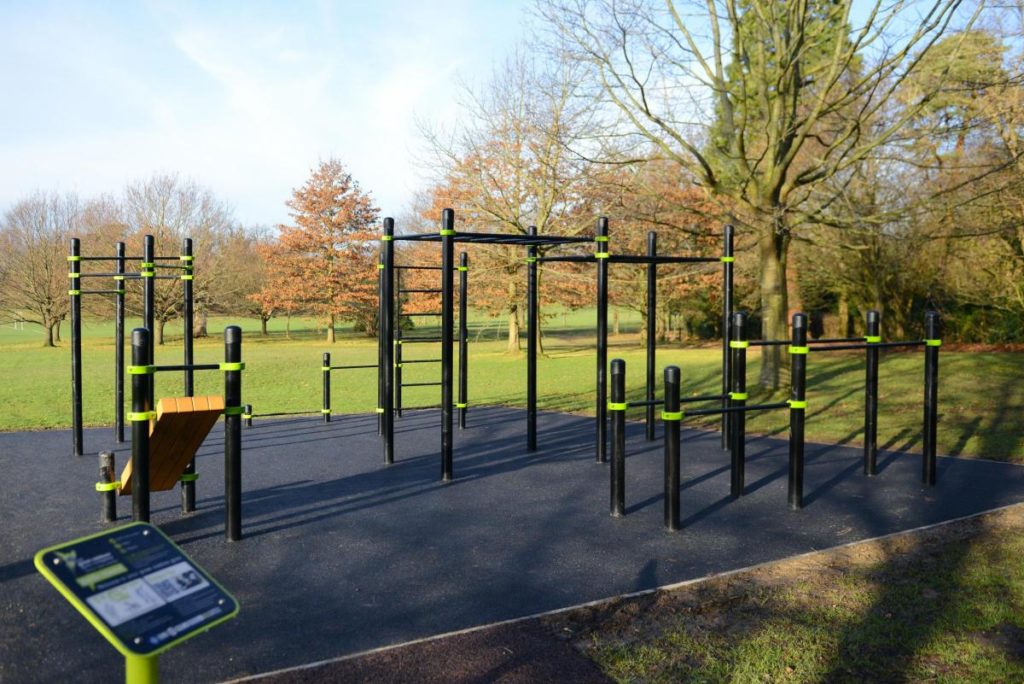 A welcome addition
The equipment is situated in two different areas of the park and is fully accessible to users of all fitness levels. In the coming months, the Council's Wellbeing team will be offering training sessions to show people how to get the best out of the equipment. There will also be clear signage showing you how to safely use it and get the most out of the equipment.
This all contributes towards the council's ambition to make Horsham Park a multi-purpose, welcoming public space with facilities for everyone to enjoy outdoor pursuits and promote healthier lifestyle choices.
One of the outdoor gyms is situated near the High Ropes facility. This equipment is mainly aimed at users that are new to exercise and features a cross trainer, bikes and spinning bikes, leg press and pulldown/shoulder press.
The second site is on the other side of the leisure centre and caters for more advanced fitness users. This features Calisthenics tools focusing on improving upper body strength, including sit-on benches and monkey bars.
Council members especially want to encourage more senior citizens to try out the new equipment whilst taking a stroll or walking their dogs. They hope this will be a much welcomed new facility and people will make the most of it!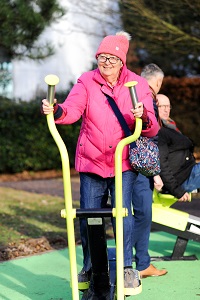 Horsham Park Run
In addition to the new gym, there is also a free 5km park run every Saturday at 9:00am. Details of the course are given here: http://www.parkrun.org.uk/horsham/course/. It is roughly 3 laps anti-clockwise around the park, with the pond to your left. This is a great way to meet new people, kick start your weekend the right way and get healthy in the new year!
To register please follow the instructions given here.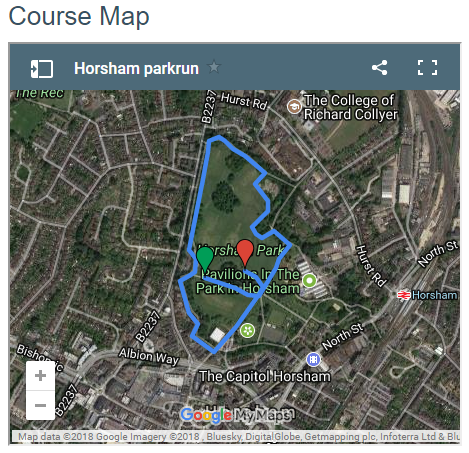 Have you been to the outdoor gym or attended the park run? What do you think of it? You're welcome to leave comments on this blog post or Tweet us your thoughts to @HorshamBlog.
Go ahead and give it a go!