Dog Friendly Eateries, Shops & Walks in Horsham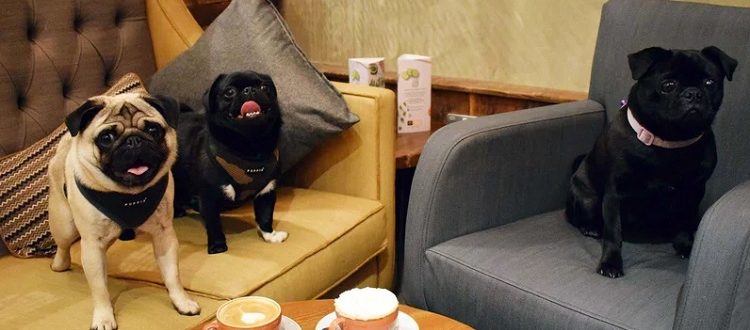 Image source: www.travelandleisure.com
As the saying goes, dogs are a man's best friend. So, when you're out and about in Horsham, why not bring your four-legged bestie with you?
At Horsham Blog, we have researched some of the great places and activities you can enjoy in Horsham with your dog.
Dog-friendly pubs, restaurants and coffee shops
Café Nero on West Street serves rich, full flavoured coffee, patisseries, and paninis. It also has comfy sofas for some time out with your dog!
Waterstones Café is a great dog-friendly place for those looking to sit down with a cup of tea and get lost in a new book. If you have young children, the store also has baby changing facilities too.
The Black Jug welcomes well-behaved dogs away from the dining areas. If you're looking to enjoy a pint of ale next to a roaring log fire, this is the perfect pub to bring along your furry friend.
Crates Local is a very dog-friendly produce shop which also has a coffee shop and eatery. Based in the heart of Horsham in the Carfax, every dog visitor gets given a biscuit!
The Anchor Tap may be Horsham's smallest pub, but its vast selection of local craft beer draws in a crowd! There are 6 cask pulls and 10 keg lines available, and plenty of room for your four-legged companion.
The Malt Shovel is not only the place for great live music, or having Horsham's largest range of tequilas, it's also a dog friendly bar so they won't miss out on all of the fun either.
The Olive Branch in the Bishopric is a perfect place to meet friends due to its central location and free parking. As winners of the West Sussex Pub of the Year award, you could dine with the whole family, paws and all!
Top tip: Ask for water for your dog if you can't see a doggy bowl already available.
Dog-friendly shops
Mountain Warehouse in the town centre offers quality outdoor clothing and equipment, with staff who are delighted to welcome four-legged friends. Great for socialising your dog and stocking up on clothing for your next adventure.
White Stuff may have begun as a ski apparel brand, but these days the responsible clothing and homeware store in the Carfax can be browsed by men, women and canines alike.
Currys PC World in Horsham also features a Carphone Warehouse (and dog bowl!). Browse the latest in TVs, fridges, and laptops with your four-legged friend.
Top tip: Use a dog lead that lets you vary the length as you shop to keep them close.
Dog-friendly walks in Horsham
Chesworth Farm is just a stone's throw away from the town centre and the perfect place to socialise your dog. The paths are mainly hard soil, so is a great place for a leisurely stroll with every member of the family. The historic farmland also houses the District's most colourful wildflower displays and is the farm where two of Henry VIII's wives once lived!
Leechpool and Owlbeech Woods have five different paths to explore through varying habitats and includes boardwalks, bridges, and steps. Writers at the Guardian announced in 2017 that these woodlands are one of the best travel discoveries of 2017. The beautiful woodland often hosts organised dog walks too.
Horsham Park is brilliant for puppy training due to its vast open spaces! With lots of parking opportunities and activities around the park, it's a lovely walk no matter the weather.
Top tip: Take water on long walks, as well as dog poo bags.
Social Groups
We highly recommend joining the Horsham Dog Community and the Horsham Animal Lovers Facebook groups.
Simply ask a question, or search the group and their helpful members will be on hand to help. In addition to this, they also run regular dog walking sessions where your four-legged pals can meet up and socialise!
We'd love to hear where you go with your dogs! Tag us on Instagram and we may share them on our page!