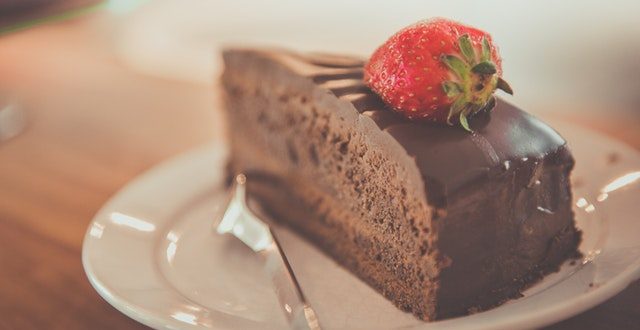 Over the years, Horsham has been home to a variety of different coffee shops, diners and restaurants, with a good mix of independent and chain options.
This month, we take a look at the movers and shakers in the town centre and welcome some interesting new eateries to the town.
Here are some of our favourites which have opened in the last six months, or are set to move in over the next year.
Rockafellas

If you have a sweet tooth, Rockafellas is well worth a visit. The american styled dessert and diner has a range of cakes, waffles, and crepes on the menu, as well as their signature Freakshakes. These indulgent treats are instagram worthy and include items such as the triple choco bypass; a double chocolate brownie gelato freakshake topped with soft vanilla ice cream, Nutella and milk chocolate sauce, hazelnuts, Bueno chocolate, sprinkled with white chocolate curls and dusted with edible glitter. A delicious treat!
Rockafellas is situated on East Street and is open every day from 12pm to 8pm, apart from Friday and Saturdays when it is open late until 9pm.
Chococo

Another store to get a sugar fix is the second new eatery in our list, Chococo, which opened in April 2018 and is located in the Carfax. The chocolate house is the fourth store to open in the group and offers delicious cakes, bakes and sweet treats as well as locally produced Sussex ice cream.
Menu items include the chocolate overload, a double chocolate brownie ice cream topped with malt chocolate balls, a milk chocolate stick, their own in-house hot chocolate sauce, fresh whipped cream and sprinkled of dark chocolate flakes. Yummy!
They also organise fun activities for children, making it a family friendly venue in the centre of town. Recently, outdoor seating was also added.
Open every day of the week, we recommend stopping by for a treat.
Brewhouse and Kitchen

Horsham will soon be welcoming a shiny new microbrewery in the former grounds of Wabi, on East Street. Brewhouse and Kitchen will offer a huge range of lagers and beers from around the world, as well as their own beers which will be brewed on site.
Current stores offer a variety of food including 'proper sandwiches', burgers, hotdogs and salads and provide a twist on traditional pub grub such as pan seared red snapper fillet, sri lankan vegetable curry, beer can chicken, and beetroot and thyme risotto to name a few. We anticipate a similar menu when the new store opens in late 2018.
Visit their website and sign up to their newsletter to hear the latest developments of the Horsham store.
Starbucks

Having left the town in 2012, Starbucks looks set to return to Horsham in the multi-million pound redevelopment in Piries Place. The hoardings on the vacant old Waitrose store also confirms the coffee shop giant will neighbour Everyman, Premier Inn and The White Brasserie Company in its grand opening next year.
What's next?
If you know of a new eatery coming to Horsham, we'd love to hear from you. Simply contact us here, or email info@thehorshamblog.co.uk.