The Best Spots for Lunch Breaks in Horsham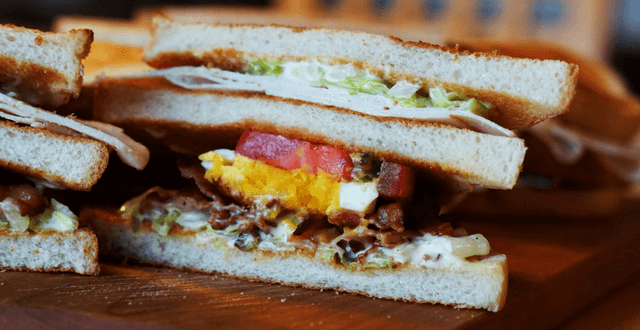 In Horsham, we are lucky to have such a wealth of choice when it comes to restaurants and food places. So much choice in fact, that it can be quite a difficult decision choosing what you should have for lunch!
It can be easy to get stuck playing it safe and constantly choosing the same things, so we have put together a comprehensive list of some of the best lunch break spots in Horsham, suitable for a quick lunch if you're at work:
Panino Cafe
Panino Cafe is an award-winning, traditional Italian cafe situated right in the center of the Carfax. It specialises in high quality fresh food and coffee, perfect for a midday pick me up!
Depending on how much of a rush you're in, there are several different options:
1. Eat in
Panino's has a stunning outside seating area that is perfect for enjoying the outdoors during the summer months.
2. Take away
Grab something to go – choose from your favourite sandwich, jacket potato or classic Italian pasta dishes and take it back to the office to enjoy while you work.
3. Sandwich rounds
If you aren't able to get out of the office regularly, they also offer sandwich rounds. Get your freshly prepared lunch delivered directly to your workplace!
If you're looking for a bit of a lunchtime treat, they also have some delicious homemade cakes on offer!
Truffles Bakery
Great for picking up something on the go, Truffles bakery is full of delicious treats to take away back to the office or to the park to enjoy. Packed full of yummy cakes, pastries and doughnuts, as well as sandwiches and light lunches, this is the perfect lunch time spot for those who have a bit of a sweet tooth!
Artisan
Artisan Tea Rooms and Patisserie is a lovely little tea shop that is full of character. There is a range of options on offer for those who visit. Choose from a delightful selection of teas and coffees to complement your delicious lunch choice. The lunch menu is full of nutritional and healthy light lunches that are freshly made with the finest ingredients.
Pretty Things
Pretty Things is well known for its heavenly cakes and afternoon tea, but did you know they also offer a lovely selection of sandwiches for lunch? Served on either white or brown artisan bread with a mixed leaf salad and crisps, there is a good range of choice available. Choose from vegetarian options such as cheese and caramelised onion chutney and egg mayonnaise or fill your boots with a BLT or smoked salmon and cream cheese option.
If you have enough time, there are also hot options such as Mac 'N' Cheese, Homemade soup or even a Fish Finger Sandwich!
Carmela Deli
Carmela restaurant is an independent local Italian restaurant that has over 50 years experience in the kitchen. In 2012 they expanded and opened up their delicious deli which is full to the brim of traditional Italian produce, as well as tasty lunch time treats. Grab yourself a delicious continental lunch or a cup of coffee and a cake!
Crates
Crates is a local store that sells only the freshest local produce straight from the South East. You can find a variety of vegetables, fruit, dairy and artisan breads in store as well as chocolates, coffees and wines.
As well as the store, they have a cosy coffee shop that serves delicious local coffees and freshly made sandwiches. The sandwiches all use locally sourced ingredients, from the sourdough bread to the fine cheese and locally cured meats. During the winter all of the local vegetables are used in homemade soups and in the summer they can be found in fresh salads.
Tasty House
Tasty House is a well known chinese takeaway and restaurant in Horsham. Their delicious 'all you can eat' lunch time buffet is a popular choice for lunch breaks and is perfect for those who fancy a treat. Tasty House is a great option for those looking for something that isn't going to break the budget as well.
You are able to fill your boots with traditional chinese cuisine, from noodles to sweet and sour dishes, there is a wide range of options available.
If you know of any other lunch spots in Horsham that are worth shouting about, let us know in the comments or drop us an email, info@thehorshamblog.co.uk.