Top 5 Most Romantic Places To Visit In Horsham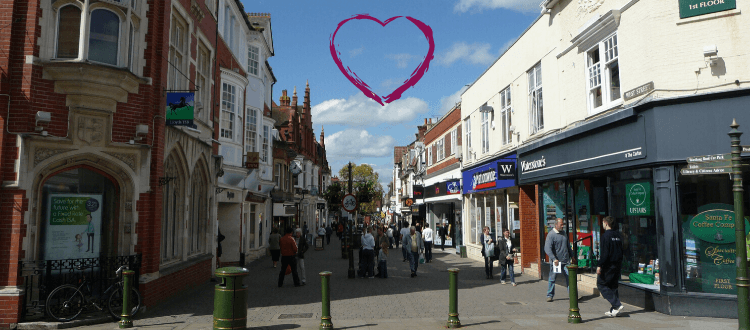 Horsham town, with its own museum, packed out shopping centre, and acres of areas of natural beauty is a place that many consider as "having it all". Yet, could Horsham be considered a romantic place?
In this guide, we take a look at beauty spots, dining experiences and activities that are great for couples.
Here is the Horsham Blog's top five most romantic things to do in Horsham (in no particular order).
1. Walk-in Leechpool and Owlbeech Woods, Horsham
Leechpool and Owlbeech woods cover 53-acres of ancient woodland and heathland. With over five different walking trails, yourself and your loved one are spoilt for choice.
The walks that you can go on are packed with stunning scenery and are perfect for a romantic stroll or picnic.
As you breathe in the fresh oxygenated air (or a crisp glass of Sauvignon Blanc), you'll witness the rare, magnificent habitat of:
Deers
Squirrels
Woodpeckers
Hedgehogs
As well as many romantic flowers such as:
Bluebells
Bell Heather
Pink Lupin
Why not explore into the neck of the woods, hand in hand, where you can enjoy the quiet and serenity of getting away from it all?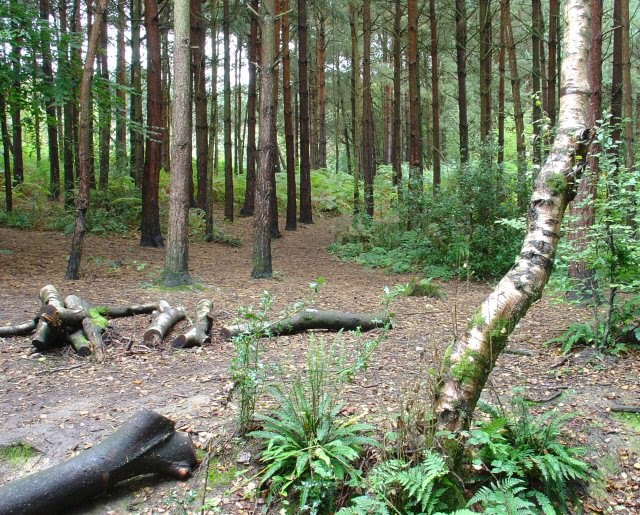 Leechpool and Owlbeech Woods are open year-round and are free to enter, as well as boasting a dedicated car park. This is the perfect thing to do in Horsham if you're on a low budget or simply fancy a post-lunch stroll with your other half.
2. Sumners Pond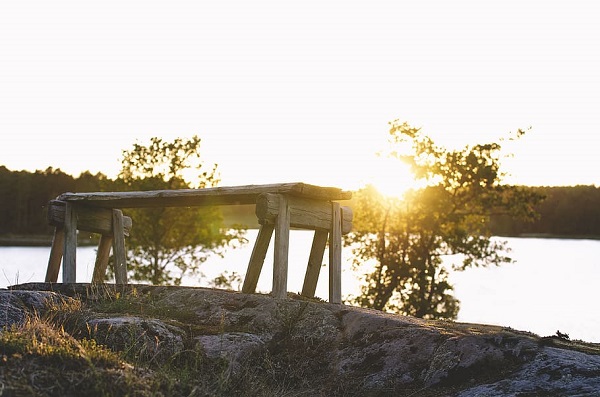 Sumners pond is a unique, breathtaking, and beautiful campsite and fishery which boasts an incredible 100 acres of lakes, forest, and pasture.
Whether you're looking for a few nights away, just a stroll around one of their five lakes or a spot of lunch in their Cafe by The Lake, this place gives you one thing that any couple could want (especially those with kids):
Peace, quiet, and time alone
Wake up to the morning sunrise over the refreshing lake, the wind in your hair and your partner by your side.
"Not another camping holiday" you may say. If you're not a fan of camping and all of the stress it can come with, then Sumners Pond has you covered with other options.
Overlooking the lake you have the luxury of choosing to stay in a:
Romantic lakeside log cabin
B&B shepherd's hut (with the best full English breakfasts)
Luxury safari hut
Camping pod
As well as plenty of public space for camping and caravans
M.C. from West Sussex said:
"My partner and I stayed in an old shepherds hut called 'Old George', and we are going back in December! The two nights we were here for were filled with peace and joy. The food was delicious, staff treat you well, and it's a great place to relax. Lovely village shop that is only a short 5-minute walk away."
If Sumners Pond sounds like a special place you can share together, you can find out more on their website here.
3. South Lodge Hotel & Spa
Did somebody say spa break? How about a trip to the spa, afternoon tea on a stunning terrace, and a romantic three-course meal followed by a luxuriously irresistible suite to spend meaningful time in.
If you're looking for a relaxing and romantic experience, South Lodge is the go-to hotel and spa in the local area and benefits from being only ten minutes from the main town.
What we love about South Lodge is their charming bedrooms and bathrooms, luxury environment, and fine dining experiences.
As a 5 star hotel and spa, the only thing that you need to consider is your budget. If you would prefer a lower-priced alternative, Springfields Hotel is worth considering.
The modernly equipped Springfield Hotel is described as a charming, accommodating, and warm hotel in the heart of Horsham located next door to the Malt Shovel Pub on Springfield Park Road, walking distance from the town centre.
4. Tristan's Fine Dining
If you'd like to stay in Horsham's town centre, what about a nice romantic restaurant where you can enjoy the pleasures of fine dining as you enjoy each other's company?
Tristan's Fine Dining is well-known for providing a spectacular, seasonal evening meal – just look at the food:
View this post on Instagram
The restaurant is a hybrid of a coffee shop and a restaurant; although it is famous for the latter thanks to chef and owner: Tristan Mason, who is an acclaimed Michelin Star Chef with over a decades experience working in three top restaurants.
The Michelin Star food is going to be impeccable, the environment is going to be relaxing, and your evening will be glorious at Tristan's Fine Dining.
Whether you fancy their smooth coffees or like the sound of an inviting fine dining experience, then take your loved one to Tristan's Fine Dining.
5. Leonardslee Lakes and Gardens
Described as one of 'The Finest Woodland Gardens in England', Leonardslee Lakes and Gardens is situated on a 240-acre garden estate where you and your partner will experience the best outdoor scenery together.
What can you do there?
What is special about this area of natural beauty is how many sentimental things you're able to do when you're there.
In addition to the magical walks through the gardens, your 'perfect day out' at Leonardslee could also include:
Fine dining or afternoon tea in the Grade II Listed Mansion
Wine tasting
Exploring the Dolls House Museum
Visiting the renowned Rock Garden
View this post on Instagram
To learn more about Leonardslee Lakes and Gardens, check out their website here.
Conclusion
Maybe you're looking for places to go out with your other half, you've got an anniversary coming up or you are looking to propose?
Whatever your romantic situation may be, all of the places that have been mentioned in this article will provide one thing:
A relaxing, romantic environment where you can enjoy each other's company
What was the most romantic thing you've done with your partner? Let us know in the comments below and don't forget to follow us on twitter @HorshamBlog!