Things To Do For Mother's Day In Horsham West Sussex 2020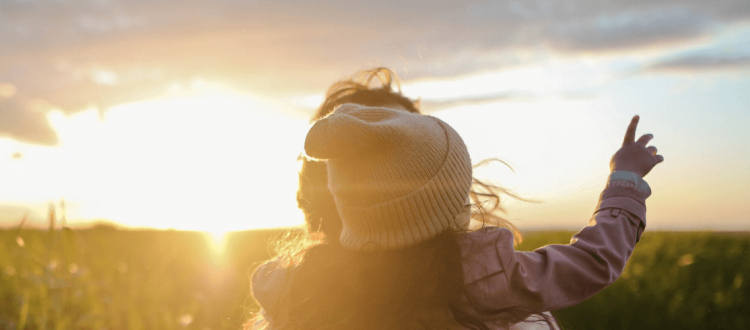 With Mother's Day coming up shortly on Sunday 22nd March, it can seem difficult to choose the best thing for this special day. What could you do? Where could you go?
This article is going to answer these questions for you so that you can have the best day with mum.
So if you want this day to be an amazing one you can both remember together, you'll love our 2020 guide.
Find all the information you need below.
Top three Mother's Day events in Horsham
Here are some of the best events to celebrate with your mum this Mother's Day. See what afternoon tea, yoga, and even cruises you can go to:
1. Leonardslee Lakes & Gardens
View this post on Instagram
Treat your mum this Mother's Day to a day at Leonardslee Lakes & Gardens where you can enjoy a range of fun activities and workshops, also Mums go free on Mother's Day.
Activities include:
Hand-Tied Bouquet Workshop where you'll both learn how to create a hand-tied bouquet that can also serve as the perfect gift for your mother
Floral Hat Box Workshop with Amanda Jane that will teach you how to create your own stunning hat boxes for flowers that could also serve as a great gift for mum
Mother's Day Afternoon Tea where you can celebrate with the most important lady in your life whilst enjoying the finest food, spectacular views, and ultimate tea experience brought to you by Head Chef Jean Delport
For more details on dates, times, and pricing for the Mother's Day Weekend at Leonardslee Lakes & Gardens, click here.
2. Mothering Sunday Relaxers
View this post on Instagram
Have you ever been to The Wey and Arun Canal Trust (TWACT) in Loxwood for a special cruise?
Located 10 miles west to the centre of Horsham, you've got the opportunity to treat mum to either of these two cruises on 22nd March 2020:
11:00 AM – A ninety-minute trip of fun with mum filled with plenty of good coffee and Danish pastries.
2:15 PM – A 'Cream Tea Cruise' filled with delicious treats, spectacular scenery, and good vibes; also ninety-minutes.
Tickets to both cruises are the same with adult prices at £15.00 and children (aged 1-12) at £11.00.
You'll witness the rich variety of surrounding wildlife on and off the cruise as there are many attractive walking spots the canal passes through at TWACT.
Most notably, the resident birds you can spot include Blue Tits', Coal Tits', Chaffinchs', Dunnocks', Gold Fishs', and more.
Learn more about Mothering Sunday Relaxers and how to book your cruise here.
3. Mothers Day Yoga and Art Retreat
View this post on Instagram
The Surrey Art School are hosting an extra special event for all the mum's who continuously care and share their love.
The event is called, 'Mother's Day Yoga and Art Retreat' and its purpose is to give your mum a relaxing day of rest that includes:
Calm and gentle YOGA with GLO YOGA
A reflexology session (self-care hand and foot massage) with Reflexology Hideaway
Deliciously filling vegetarian buffet lunch followed by home-baked cakes
Introduction to Botanical Painting with Surrey Art School
Take away gift bag with self-care goodies
This event takes place on Sunday 29th March and starts and ends at 11:00 AM – 4:30 PM and is ideal for mums to go with their daughters, sons, or partner.
Learn more about Mother's Day Yoga and Art Retreat here.
Top three restaurants for Mother's Day in Horsham (for lunch and dinner)
Whatever you're thinking of doing on Mother's Day, enjoying good food and drink with the most important lady in your life is a great way to spend the day and refuel.
Here are the best places to eat and drink for lunch and dinner in Horsham after breakfast in bed.
1. 'The Camellia' at South Lodge Hotel & Spa
View this post on Instagram
The Camellia is one of South Lodge's five dining options that are also all open for Mother's Day.
The popular Camellia is where you'll experience a true fine dining experience thanks to mouth-watering dishes from the innovative Head Chef, Jamie Gibson.
Mother's Day Lunch at The Camellia is from 12:30 PM to 2:15 PM and dinner is from 7:00 PM to 8:30 PM.
While you're at the five-star hotel, you can also spend quality time with your mum in the relaxing spa or treat her to an overnight stay if budget allows.
2. Chequers Inn
View this post on Instagram
The Chequers Inn, a fine dining and traditional pub in the heart of Horsham have put together a delicious menu by their innovative chefs just for you and your mum this Mother's Day.
Their classic contemporary British and French cuisine could include:
Slow-cooked lamb Gourmet Pie
Pan-Fried Hake with Mussel Chowder
Vanilla Crème Brûlée
And lots more on the menu
Their ingredients are always freshly sourced and there has never been a better opportunity to come and enjoy a delectable meal with your dearest at this country pub.
Learn more here including how to book and details on pricing.
3. Black Jug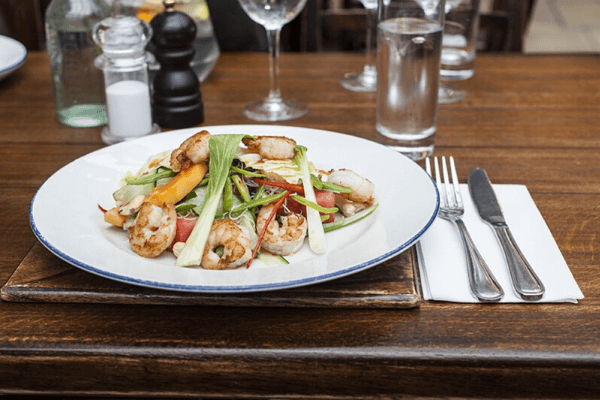 Img credit: The Black Jug
The Black Jug is a traditional pub that serves some of the most delicious food in Horsham. With hearty pub classics and exotic influences from around the world, you and your mum will love a lunchtime bite or hearty dinner at the Black Jug.
The atmosphere is warm and relaxing with a roaring log fire and a classical, well-furnished interior.
Located just off the main carfax in town, it's easy to get to and if you wanted, you could just pop in for a drink and chat with your mum.
The Black Jug has a wide range of alcoholic and nonalcoholic drinks, including an impressive collection of whiskies from around the world.
According to the Good Pub Guide, the Black Jug is one of the top 10 whisky pubs in the UK!
Learn more here including opening hours, menu and how to book.
What are you waiting for?
Now that you know some of the top events and places to treat your mum this year, we hope you have a fantastic day or weekend celebrating.
Now it would be great to hear from you:
What event or restaurant are you going to go to with your mum?
Are you going to enjoy a day of Yoga and arts with Surrey Art School?
Or maybe you want to indulge in a fine dining experience at The Camellia.
Either way, let me know by leaving a comment below and following us on Twitter at @horshamblog.
Happy Mothers Day 2020!