Independent Places To Eat In Horsham 2022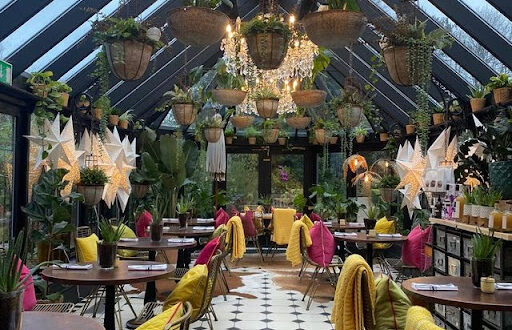 After the pedestrianisation of East Street in 2013, this stretch, up from the main shopping high street (West Street) has become a hub for the town's restaurants, with a wealth of cuisine to choose from. Along with the mainstays of most towns such as Ask, Wagamama, the French cuisine at Cote, chicken at Nando's and Pizza Express, Horsham also has a raft of independent restaurants catering for all palates.
In this piece, we will offer some information on some of the best restaurants and gems of the Horsham food scene.
Italian Restaurants
La Piazzetta
Amongst all the Italian restaurants in Horsham, La Piazzetta is an ideal place to visit. Based in the Bishopric, La Piazzetta is a family run business located in a quaint old Tudor building. With a head chef straight from Sicily, this restaurant serves up a range of great authentic Italian food; from creamy pastas like their penne salsiccia, to delicious pizza like their calzone, all at affordable prices.
Along with dining in, they offer a takeaway service where you can order online and collect from the restaurant. Take a look at their menu.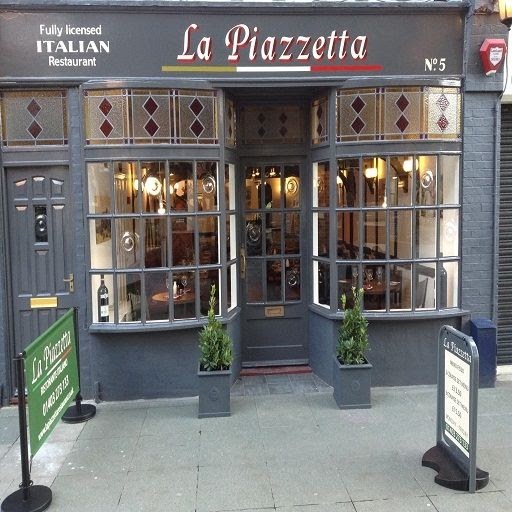 Filippo's
Established in 2006, Filippo's Italian restaurant is another family-owned Pizzeria. Situated in Park Place Horsham, visitors eat in a colourful 2-storey building with a modern interior and covered terrace. They offer a great range of different authentic Italian pizza and pasta, along with sweet desserts from select gelato to tiramisu.
Visit the website for more information and their menu. No tour of Horsham's culinary options can miss a visit to Filippo's Italian restaurant!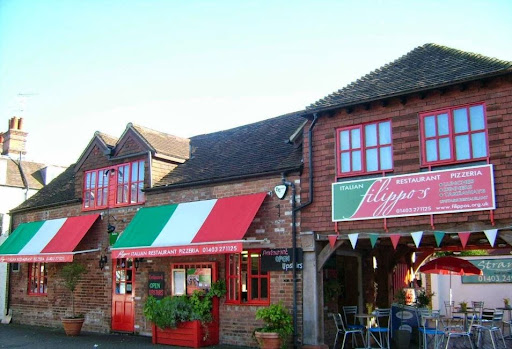 Indian Restaurants
The Akash
The Akash has been situated in Horsham, just off of East Street, since 1976, and has become one of the 'go to' Horsham restaurants for those seeking to visit an authentic Indian meal.
It is yet another family run business, that serves everything from the traditional chicken korma to their house specials such as tikka jalfrezi. This is certainly one of Horsham's top Indian restaurants and is definitely worth a visit. They also provide a takeaway service, you can download their menu from their website.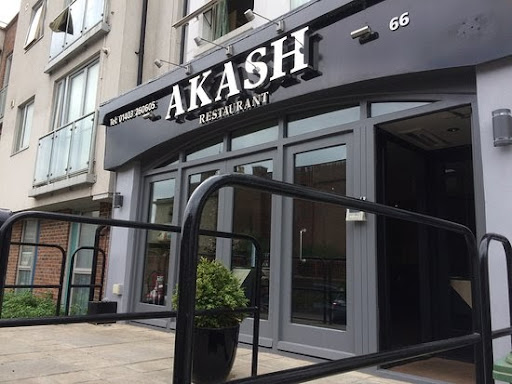 Cafes
Kaya
Kaya is an independent Horsham café and bar that offers cocktails, coffees and casual dining. Situated within Horsham Park itself, Kaya is a beautiful café that was established fairly recently in 2020. It has South African roots and is able to cater to different international tastes and requirements, including gluten-free, vegetarian and vegan.
With friendly staff, a stunning atmosphere and mouth-watering food, Kaya is certainly one of Horsham's best cafes to visit. They offer daytime, evening and takeaway menus, giving a wide range of options for both lunch and dinner.
Take a look at their website and make a reservation today and enjoy one of the most beautiful restaurant interiors in West Sussex!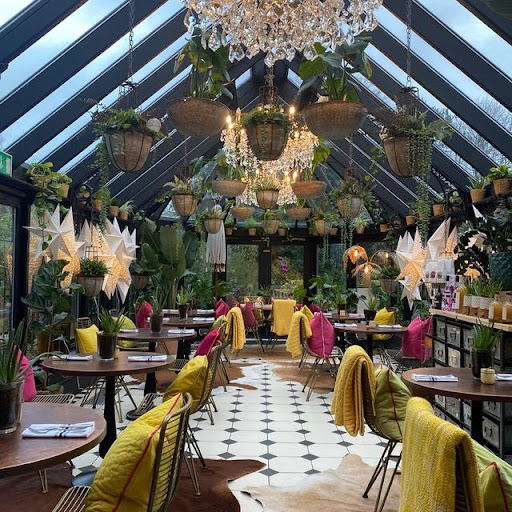 Turkish Restaurants
Zeytin
Available for both lunch and dinner, Zeytin is an authentic Turkish restaurant in Horsham, on Denne Road. It offers:
Dining both inside and outside
A wide range of Turkish dishes including desserts such as the delicious, traditional baklava (a sweet, pistachio filled pastry)
An extensive drinks menu for those wishing to eat their meal with a cocktail or complimentary paired wine.
Browse their menu on the website here and call to book a visit!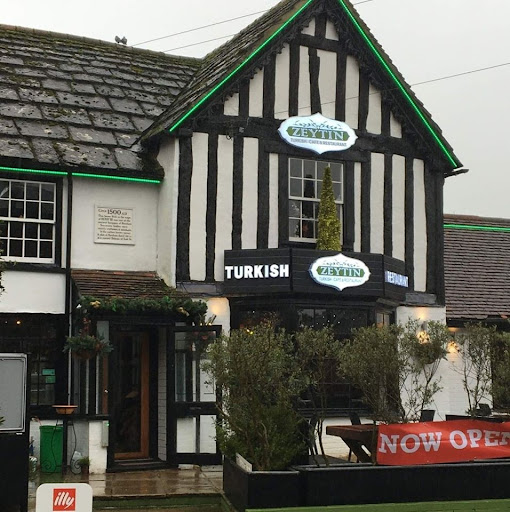 The Shish
The Shish lies on Queen Street and offers the Horsham community the chance to visit for either eat in or takeaway food. With a number of good trip advisor reviews and a range of select house specials, The Shish is another one of the great independent restaurants in Horsham. You can order online or book a table from their website.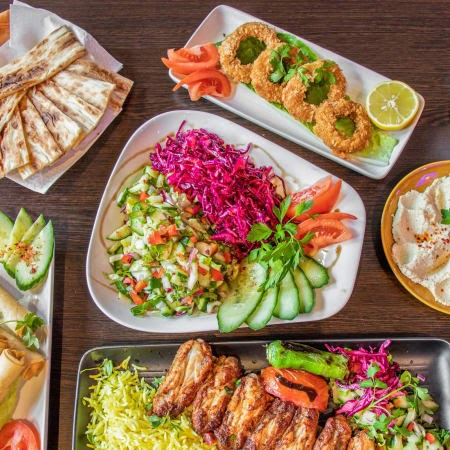 Chinese Restaurants
China Brasserie
Using local ingredients, the China Brasserie serves great food and is a family-oriented business with one other location in West Sussex – Billingshurst. The building is located on Horsham North Street and dates back to the 17th century. As its location is close to The Capitol Theatre, the China Brasserie offers a great pre-theatre menu for those who are looking for somewhere to eat before catching a play or movie.
Their menu includes an extensive list of different Chinese food, along with a few dishes to share for those who wish to dine in pairs or groups. Why not eat here with a friend before a visit to the Horsham Capitol theatre?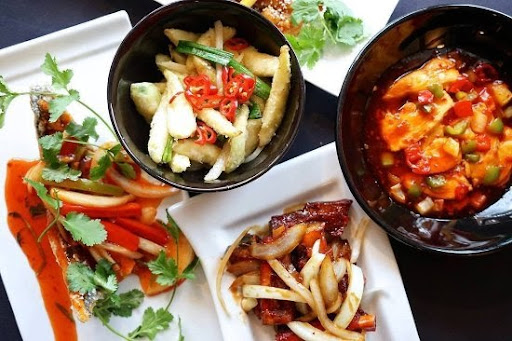 Other restaurants in Horsham
The Hornbrook
If you're searching for a country pub within Horsham, then The Hornbrook is a great option. This British gastropub is situated on the edge of Horsham and is accompanied by a large pub garden, which makes it ideal for the summertime. However, its interior is homely and perfect for a winter visit with its roaring fires and warming pub food. Their menu is packed with traditional British pub favourites as well as a large range of drinks.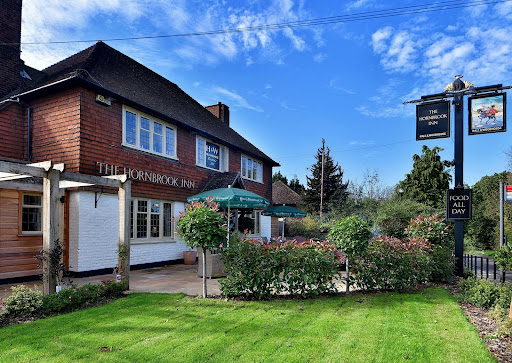 Buenos Aires Argentine Steakhouse
Although not an independent restaurant, the Buenos Aires Argentine Steakhouse is home to some of Horsham's best steak, each one bursting with flavour and sourced from the highest quality cuts and farms. Based in the Horsham Market Square, the Argentine Steakhouse is yet another of many exceptional restaurants in Horsham.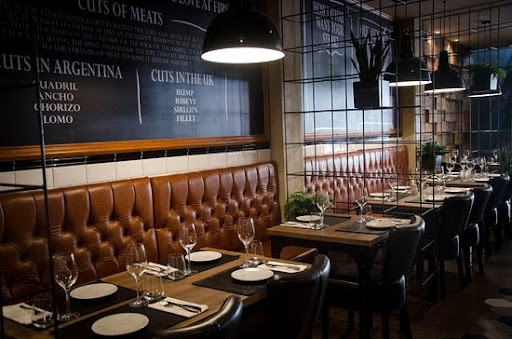 The M Bar
The M Bar sits in Piries Place in the centre of Horsham, West Sussex. Their locally sourced food is served in a tapas, Mediterranean style, and they offer their own signature dish of firecracker chicken. Made with succulent chicken thighs fried in their firecracker sauce and garnished with sesame seeds and spring onion, this dish is a must-try for those who wish to visit this restaurant.
Also featuring its own unique cocktail menu, this restaurant is perfect for those searching for a place with a great bar as well as food. Book a table online via the website today.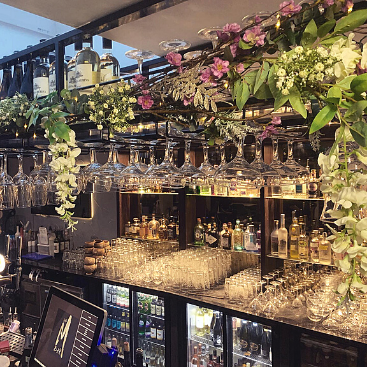 Let us know your favourite Horsham eatery
Horsham is home to an eclectic mix of culinary delights from all over the world and some of the best restaurants in the district. If you are a Horsham foodie and would like to let us know your favourite restaurant in Horsham, then leave us a comment below. Don't forget to follow our Twitter and Instagram pages to keep up to date with the latest goings-on in Horsham.