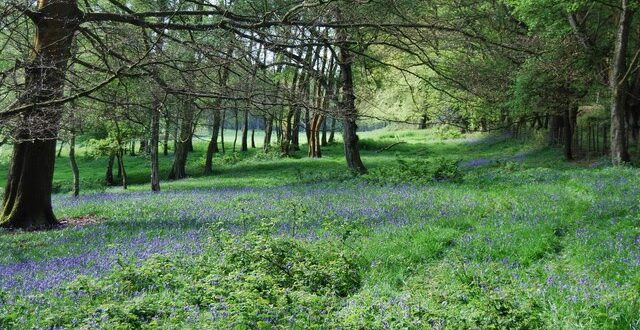 There is no better opportunity to show your Dad how much you appreciate him than Father's day. So on 19th June, why not treat him to a day out? In Horsham and West Sussex, there are a wealth of activities and places to visit that are sure to delight dad.
Take a look at some of our favourite Father's Day activities in Horsham and surrounding areas below.
Leonardslee Gardens
Perfect for the whole family, Leonardslee House is offering a great day out with a variety of fun things to do. There will be a Ferrari display between 11am-3pm, a chance to enjoy model boats on the Leonardslee lakes between 10am-3pm, and guests with garden entry can explore round the stunning gardens. There's also a Wallaby enclosure, with the chance to see them being fed.
Alongside this great day outdoors, Leonardslee also offers a dinner at restaurant Interlude. With a multi-course tasting menu filled with quality foods this would be the perfect Sunday meal for Father's Day. Book a table today.
Furthermore, for any wine lovers, there is a chance for Dad to enjoy one of six wine tasting experiences with award-winning wines from Leonardslee's sister estate. From sparkling wine to the most fragrant reds, there's a great range of exceptional experiences on offer. There's the option for:
self-tutored or tutored sessions
cheese and wine pairing sessions
full day experiences
an authentic sabrage experience.
Miller And Carter
This Father's Day, why not treat Dad to a mouth-watering steak dinner at Miller & Carter? Their A La Carte menu is filled with lots of delicious options from perfectly cooked steaks to a range of quality sides.
This is the perfect gift for those Dads who would prefer a sit down family meal, so make sure to book as soon as possible to ensure you get a table.
Mannings Heath Golf & Wine Estate
Mannings Heath Golf is offering a Father's Day lunch experience, consisting of a delicious three course meal from their specially created menu. A table can be booked online or by calling the estate.
Mannings Heath Golf also offer two different types of dad gift box:
The grand adventures with dad gift box
Estate Cabernet Sauvignon (a multi-award-winning wine)
Lighthouse Collection Sauvignon Blanc wine
A round of golf on their Kingfisher Golf Course
The grand adventures with Father's Day gift box
Lighthouse Moody Lagoon wine
Estate Cuvée58 wine
A father's and child teaching experience with a golf pro on the new driving range.
Amberley Museum
Although a little way outside Horsham, and perhaps a more unique interest, the Amberley Museum is hosting a showcase of emergency vehicles, both vintage and modern. There will be demonstrations from the West Sussex Fire and Rescue Service along with the chance to ride their steam train.
Dads get free admission on 19th June, so pre-book your tickets and make sure to include the complimentary ticket in your purchase.
Arundel Castle
Although not strictly a Father's day activity, Arundel Castle is holding a medieval weekend from 18th-19th June. There will be:
sword fights
craftspeople
opportunities to participate in axe throwing and archery.
For those Dads who love wildlife, there will also be falconers showcasing birds of prey. Opening times are from 10am-5pm and tickets also include entry to both the castle and its stunning garden. Delicious food with a medieval twist will also be available alongside this atmospheric festival.
Other Activities For Father's Day
If none of these activities pique your interest, here are some other ideas of restaurants in Horsham that are offering deals for the day!
Brewhouse And Kitchen
Brewhouse and Kitchen are serving up the best roasts in town this Father's Day! Alongside a complimentary flight of craft beers with dinner or lunch bookings, so long as you book before 15th June. So, book a table now!
Prezzo
At Prezzo, Dads can get a free pint of Peroni while they enjoy their delicious meal. Tables at Prezzo can be booked online.
Bills
This remarkable restaurant based in the old town hall is bringing out a BBQ bourbon beef burger specially for this event! Dads will also receive a free beer. Make sure to book Bills online to ensure you get a table.
Fathers Day Horsham
Horsham and West Sussex are offering loads to celebrate Dads this year, so make sure to book in somewhere and treat them on their special day!
Don't forget to follow us on Twitter and Instagram to keep up to date with the latest events in Horsham.