Enjoy A Historical Walking Tour of Horsham Town Centre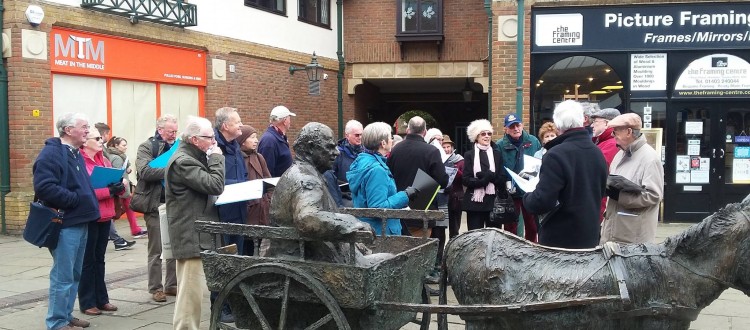 Think you know all the secrets and all the ins and outs of our town? Well, you might pick up something new if you take part in a free organised tour of Horsham supported by Horsham District Council.
The Horsham Society are running guided historic walking tours of the town centre every Wednesday and Sunday afternoon throughout April to September. Known as 'Horsham Welcome Guided Tours', they're a great excuse to explore and enjoy some sunshine (hopefully)!
Walking tour details
With the first walk now completed (Sunday 3rd April), you can enjoy the interesting afternoon activity up until 28th September – stopping only when the weather won't be so walker-friendly.
Each tour will start at 2.30pm from the front of Horsham Museum and last around 90 minutes. The organisers have created a tour that is wheelchair friendly and it is also suitable for guide dogs.
As your passionate, experienced and knowledgeable local guide takes you on a historical journey, seize the chance to ask questions and who knows, you may even make some new friends! You can enjoy a preview of what you may see here, including the old County Times offices and the old Guild Hall.
Booking your spot
To guarantee a place you can book in advance, which is particularly important if you're in a group. On the other hand, if you're simply enjoying a shopping trip one sunny afternoon, head to the front of the Museum to see if there's any availability for that day. If not, and you still want your fix of local history, the Museum itself hosts several exhibitions and even an art gallery.
In the case that UK weather takes a turn for the worst the tour may be cancelled, for which we recommend enjoying the great indoors instead with a cup of tea.
Will you be going on this historic guided tour, or have you already been? Let us know about your experiences with a comment below.