Looking ahead to the Horsham Piazza Italia 2017

The most exciting Italian Festival in the South of England
Horsham Piazza Italia is the biggest and, dare we say, best free Easter event in the South East, and we're lucky enough to have it come straight to us each year. There are so many things for the family to see and do at this weekend long event based in the centre of town, organised by Horsham District Council and many local partners.
From Ferrari catwalks, Italian Job Mini Displays to Italian cooking demonstrations, there's so much to enjoy during the Bank Holiday weekend and what will hopefully be a sunny few days. Check out the Piazza Italia galleries of cars, bikes, food, and fun to see exactly what you can get involved in on the days.
As an added bonus, there's free parking on Good Friday and Easter Monday in the town centre, so there's really no reason not to come along and see it all for yourself.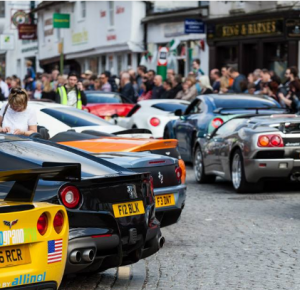 Schedule of events
Good Friday 10am – 4pm
Highlights on the first day, Good Friday, include a Ferrari Catwalk where a whole host of Italian supercars drive through town before going on display, an Italian Job Mini Display and delectable food delights at an Italian food market. Popular cuisines from the country will definitely be available, including pizza and ice cream.
Children's rides will be open in the Forum between 10am – 4pm and an Italian art trail will be held across town as well as much more fun for all the family. With all of this on offer, you can easily spend a few hours at the event and socialising.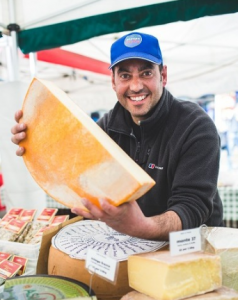 Easter Saturday 10am – 4pm
Saturday presents a Fiat Uno display, classic car display and a super car display. Definitely fun for all the auto fans, the cars are also great to see if you're into Italian culture and design. They also offer a lot of photos opportunities.
The Italian food market returns for this day, as well as the Horsham local produce market. An Italian cookery demonstration will be held in the Carfax bandstand for you to pick up some new skills and sample some freshly cooked food, and the children's rides will also remain in the Forum. In short, you can come back both days or even for all three days and have something new to enjoy.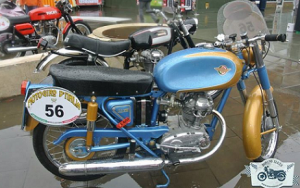 Easter Monday 10am – 4pm
On the final day, Easter Monday, Piazza Italia will feature a Mclaren display, an Italian scooters show and a Bugatti Veyron display. There will also be live music from The Street Singers Opera, Hetty and the Jazzatto Band, and other children's activities and rides taking place in the Forum. A bonus of coming out on Easter Monday is viewing the cap departure finale at 3.30pm in the Carfax. It's a beautiful, unique site and the sounds of the engines is pretty spectacular.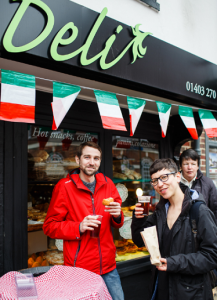 If you haven't been before or are new to the area, this is an annual highlight and we hope you have an excellent time! If you've been before, each year it offers something new and it's just a wonderful, free way to entertain your family over the long Bank Holiday weekend. You can tweet us @HorshamBlog with your photos of the day.
Credit: Images taken from horshampiazzaitalia.co.uk