A Look Forward to The Big Nibble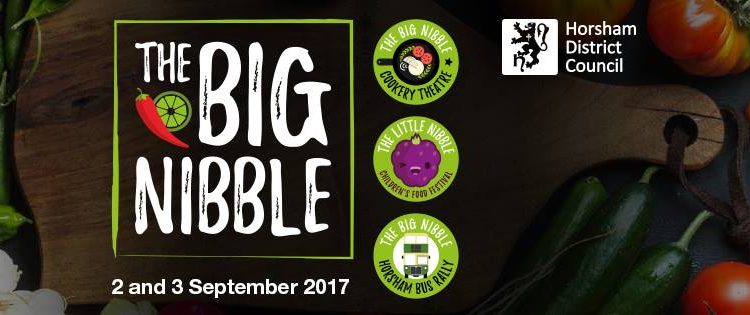 This year Horsham District's ultimate Food and Drink Festival returns on the 2nd September running until the 1st October. Kicking off the festival on the first weekend is The Big Nibble. If you love food and drink there is no way you will want to miss this two day event.
The premier local food festival that is organised by Horsham District Council, Horsham Markets and Food Rocks never fails to impress with a wide range of food markets, displays, interactive shows, live cookery theatre, children's activities and a whole load more.
Here is exactly what you have got to look forward to:
Saturday
So much tastiness to keep you busy on the first day of the festival. Get lost in the The Big Nibble Festival Market that will be running all day from 9am until 5pm where you will be tempted by cheeses, cakes, breads, chutneys and more from a diverse mix of local producers.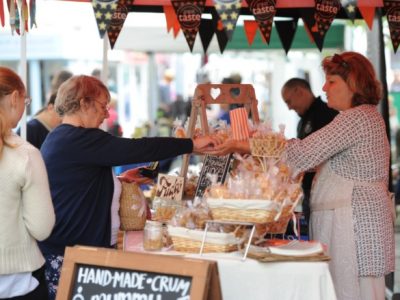 Right in the heart of the town centre, the Carfax, will be the live cookery theatre where you will be able to pick up some tips with demonstrations from a variety of local chefs showing off their culinary expertise.
The Beer Trail
If we can't find you here, we know exactly where you will be – The Beer Trail. Discover Horsham District's finest beer and ciders on this adventure starting at the Hepworth's Beer Tent in the Carfax. If you complete the trail you could even have the chance of winning a delicious meal.
The Little Nibble
Bringing the little kiddies with you? No problem! The Little Nibble Children's Food Festival will keep young ones entertained for hours. This day of foodie fun and education includes free cookery demonstrations, free recipes, a crazy foodie figure competition, creative play plus funfair rides and scrumptious street food.
'The Naughty Corner'
Oh and just incase you've got a sweet tooth you might want to head over to 'The Naughty Corner' where there is a selection of tasty treats such as Belgium Waffles and French Crepes.
Sunday
On Sunday the fun continues as does the Festival Market, Live food shows, Beer Trail and The Little Nibble.
International Food
However on the second day of the festival you can also enjoy the International Food Festival where you will be able to sample some of the beautiful international cuisine from the range of restaurants in East Street, Piries Place, Park Place and Market Square.
Not only this but the Southdowns Historic Bus Rides will be running throughout the day and will be operating on a loop around the Town Centre giving you the chance to have a free ride on a stunning historic bus.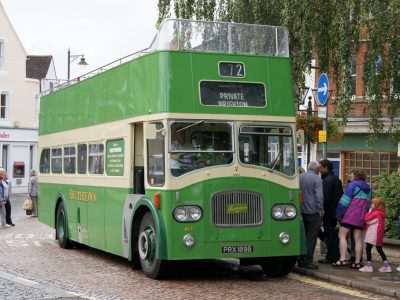 We don't know about you but we are excited! Make sure it's in your diary. Find out more about the schedule here.