Horsham's Brand New Ameri-car-na Event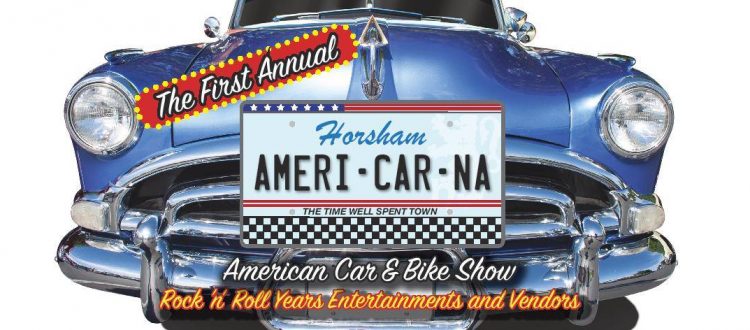 With the success of the Horsham Piazza Italia and Plum Jam VW Show, Horsham Time Well Spent is introducing a fantastic new event to the town centre, celebrating the cars and bikes of 1950's and 1960's America.
Great family day out
Ameri-car-na will take place on Sunday 24th September 2017 and will be a celebration of all things USA. The Carfax, Bishopric, Parkside, Market Square and East Street will feature displays including Route 66, classic cruisers, custom dragsters and Harley HOGs.
A great family fun day out, classic American food will be catered by local restaurant Max's Diner, including burgers, fries, hot dogs, and milkshakes. This is in addition to the popular Horsham Markets, supported by Horsham District Council.
Entertainers will perform in the bandstand, including Almost Elvis Band, and car and bike owners will be on hand to discuss their beautiful motors with admirers and enthusiasts. In total around 160 different vehicles will be on show throughout the day.
Attendees are encouraged to dress up in '50's and 60's style clothing to enter the best dressed competition.
St. Catherine's Hospice
The chosen charity the event will raise money and fundraise for is local Crawley based St. Catherine's Hospice. The established charity helps individuals and their families deal with end of life care. Last year, they worked with over 2,000 people and also get involved in research and training for hospice care.
Stay up to date
As the latest event to join the Horsham Time Well Spent programme, we wish it every success and love the idea of an Ameri-car-na themed day for everyone to enjoy. As it's free to attend, it's a great way to make the weekend memorable.
To stay up to date with details of the events, you can see the event's Facebook page here. If you attend, you can tag us in your photos of the day on Twitter using @HorshamBlog.