Trusted Business: Falcon Energy – Expert Energy Assessors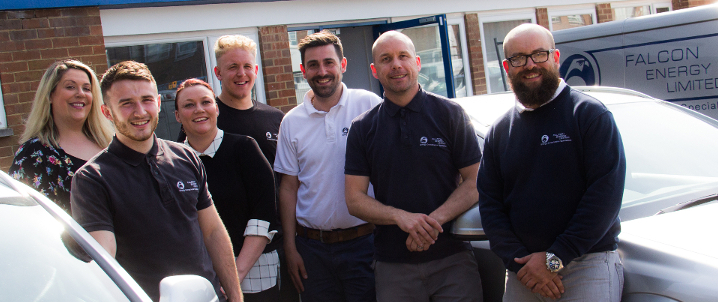 At Horsham Blog, we'd like to welcome Falcon Energy Ltd into our select group of trusted businesses in Sussex. Based in Foundry Close, Horsham, Falcon is a team of energy assessors with over 10 years experience in conservation for both domestic and commercial properties.
Domestic and commercial testing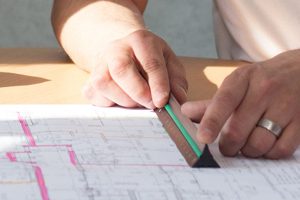 The welcoming team specialise in a range of energy saving processes that benefit homeowners, landlords and property developers, including:
Sound insulation testing
New build SAPs and EPCs
Part G water calculations
Renewable energy
Consultation (inc. design & construction)
The independent firm has worked on a number of local and national projects with a focus on offering excellent customer service and satisfaction. Energy advice, testing, and improvement services are carried out with unrivalled professionalism and as either one-off or long-term projects.
Use in confidence; Falcon Energy is BPEC Approved, Stroma Certified, ABBE Quality Accredited, SAP Certified, and a member of the NHER Accreditation Scheme.
New build certification
A recent project on new build homes in St Leonard's Forest, West Sussex resulted in high-spec family homes certified the first time to help with the application to planning authorities and to make them even more appealing to potential buyers.
The sustainable homes will save the occupants on energy bills for years to come and through air tightness testing and part f ventilation testing, the homes will avoid potential issues in the future.
Working with Vanderbilt Homes on this project, Paul McKeown, Head of Technical at Vanderbilt Homes stated, "'Working with Falcon Energy is a fast and efficient process that puts the client first. In our experience, they always deliver a helpful and friendly service".
Meet the team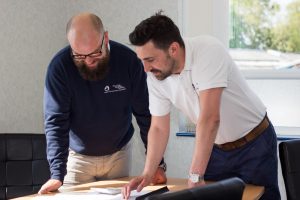 Founded by Neil Vanson and Hicham Rhioui in 2006, Falcon Energy was created to improve energy conservation throughout Sussex and Surrey. To achieve this, Neil and Hicham have employed a dedicated and skilled team, passionate about saving energy and helping the environment.
Hicham states, "We've always been focused on providing the best services in Sussex for energy conservation and all work carried out is to the highest standards. We're proud of what the team has achieved so far and look forward to working with new clients".
Neil adds, "In recent years we've seen our services become more important than ever with energy efficiency in the spotlight as a way to help the environment and save money.
It's important to note that from April 2018 a minimum EPC rating is being introduced to landlords of rental properties; it is important that a landlord's property is tested and improved if necessary before new leases are signed.
Whilst it creates more work initially for landlords, it's a fantastic step in the right direction for energy conservation".
More information
For more information on Falcon Energy and how they can help with your business or home, don't hesitate to check out the website and get in touch. Call 01403 253 439 and email [email protected].
To stay up to date with advice and the latest developments in the energy industry, you can follow the team on Facebook here.
Falcon Energy Ltd. Unit J Foundry Close, Horsham, West Sussex, RH13 5TX