Natural Beauty Spots in Horsham and Surrounding Areas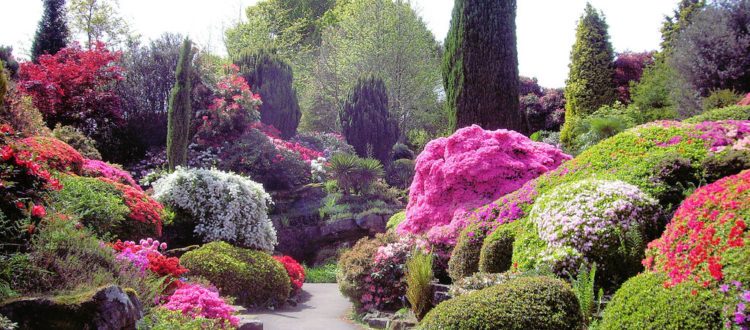 Horsham is blessed to have so many areas of natural beauty in and around the town. Over the years the District, which has an area that expands over 204 miles², has seen substantial development and population increase.
However, we have managed to preserve some of the most beautiful natural beauty spots in Sussex. The county benefits from the highest concentration of natural woodland, internationally important wetland sites, and downlands; some of which are located in Horsham.
In this post, we explore some of the best natural beauty spots in Horsham and its surrounding areas. Discover some of our best picks below:
Leechpool and Owlbeech Woods
Recognised as one of England's finest landscapes and chosen as one of the best travel discoveries of 2017 from Guardian writers, Leechpool and Owlbeech Woods certainly make the shortlist!
Spread over 85 acres, the two 'woods' named for their varying arrays of fauna and flora were once connected with the larger St Leonard's Forest to the east. With fallow deers, holly blue butterflies, woodlark, crossbills, yellowhammer and siskin, the woods are home to an array of wildlife. Travel through their woodland, wetland, heathland, pine and river walks to capture a glimpse of some of these beautiful animals.
Warnham Nature Reserve
This 92 acre nature reserve has a 17 acre millpond as well as marshes, reedbeds, grassland, hedgeland and woodland.
The tranquil haven on the north of Horsham is well know for being particularly rich in biodiversity. The reserve houses over a 160 species of bird and 400 species of plant, including over 500 varieties of fungi! So there's certainly a lot to admire when visiting.
There's also a gorgeous cafe on site for those who want a bite to eat on a family day out.
Sumners Pond
Once a dairy farm, Sumners Pond diversified into a fishery and campsite around the original farm pond. Today, the site is still a working farm with over 100 cattle in the 100 acre site.
Beautiful, scenic walks intertwine between the five different lakes at the farm and in calving season, visitors will see the friendly calves wandering around the entrance of the site.
The five lakes are ideal for experienced and new fans of fishing alike and are home to carp, perch, chub and bream among other varieties of fish.
The site is an idyllic setting for an evening stroll, and The Cafe by the Lake, Sumners on-site restaurant, is popular with locals and those travelling from further afield because ofits beautiful views across the lit and water featured lake.
Southwater Country Park
The 90 acre country park is a picturesque site in Southwater, a village on the outskirts of Horsham. The former brickworks is open all year and features an area called The Quarry, which is managed for nature conservation and supports wildlife such as lizards, Kingfishers, Nightingales and various butterflies and dragonflies.
The park features a large lake, where carp, crucians, roach, perch, pike, tench and some eels can be fished. In addition, for those seeking an adrenaline fix in beautiful surroundings, activities on site include canoeing, kayaking, paddle boarding, raft building and orienteering.
The Downs Link, which is our 5th natural beauty spot, is a 36.7 mile pathway which follows the course of two disused railway lines, also runs adjacent to the park, for those looking to explore further afield.
The Downs Link
Extending over 36.7 miles, the Downs Link joins the North Downs Way to the South Downs Way. Originally paved out for two railway lines, the trail hasn't witnessed trains since the 60's, and has since become a green corridor for wildlife and people.
The route connects a variety of habitats and explorers can pass banks of wildflowers, trees, hedges, woodlands, rivers, ponds and streams. Kingfishers can be seen scouting out fish from the disused railway bridges, and ramblers can witness bats, Nightingales and glow worms when passing disused platform edges on summers evenings.
The section routed around Horsham features beds of hard sandstone known as 'Horsham Slab', which was used by local craftsman for roofing in bygone days.
Nymans Gardens
Set around a romantic house and ruins, Nymans Gardens in Handcross is managed and owned by the National Trust. The gardens are one of the trusts premier gardens and features exotic plant species from around the world, rose gardens, a walled garden and a beautiful woodland oasis. At 13 hectares the garden holds the second largest collection of South American plants in the UK.
Once a country retreat for the creative Messel family, the grounds have views stretching out across the Sussex Weald and are home to an array of wildlife. Deer, badgers and stoats can be found in the woodland areas, and visitors may even catch a glimpse of the resident tawny owls at twilight.
Leonardslee Gardens
With breathtaking views of the English countryside and blooming displays of Rhododendrons, Azaleas, Camellias, Magnolias and Bluebells, Leonardslee Gardens, built in 1801 is a theatrical, well maintained beauty spot. Situated in Lower Beeding, Horsham, the historical gardens are due to be reopened to the public in 2019.
The site is listed as Grade 1 in the English Heritage Register of Parks and Gardens of Special Historic Interest, and has been privately maintained since closing its doors to the public in 2010.
The estate features seven lakes, woodland forest, rock gardens and parkland. A number of deer species roam the estate, and a rare colony of wallabies also call the gardens their home.
Do you have a favourite?
If you know of any other natural beauty spots that you'd love to add to this list, please comment below or contact us via email: info@thehorshamblog.co.uk