Trusted Business: G.B Fencing & Tree Surgery – Landscaper in Sussex and Surrey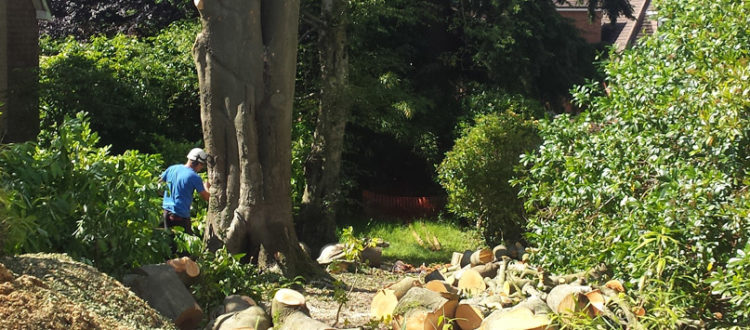 G.B Fencing & Tree Surgery is a garden landscaping company based in Rudgwick, Horsham and works across Sussex and Surrey. This month, we welcome them to our exclusive group of trusted businesses.
Founded in 2000 by owner Glenn Bicknell, the full service landscaping team have a range of qualifications and help both businesses and homeowners enhance their outdoor spaces, with a focus on improving aesthetics and functionality.
Fencing and tree surgery


A number of fencing and tree surgery works have been completed by the team over the years, and they are highly experienced and skilled, meaning they're able to create bespoke and even unusual solutions. The team can work on properties and offices with complicated layouts and shapes, multiple levels of ground, and planning restrictions, with no challenge too big or too small.
The team offer free quotations on works, giving the client the opportunity to shop around for the best options; this involves detailing the complete costs and the exact work being proposed. Such a process puts the client in control and ensures they have all the information they need to make a decision.
Landscaping specialisms
The main services covered by G.B Fencing & Tree Surgery include:
In Horsham, they have worked on a number of properties to add driveways and patios, create walkways and practical gardens for homeowners to enjoy all year round. Recently, Glenn highlighted the importance of creating gardens to help wildlife flourish in an interview with The District Post newspaper.
Certifications
Reviews of the company can be found on their Checkatrade profile, where they have a score of 9.74 (at time of publication) but it's important to know they have a range of certifications and qualifications making them ideal for expert landscaping services.
They are members of the City & Guilds Land Based Services (formerly NPTC). They have obtained the following certifications; the NPTC Certificate of competence in the chainsaw, chainsaw maintenance, felling small trees, cross-cutting and stack procedure, climbing trees and performing aerial rescue, and chainsaw operation from a rope and harness.
Meet the team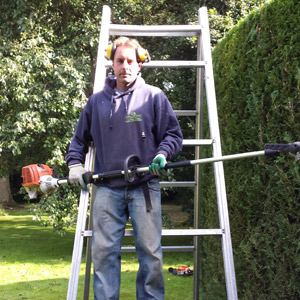 Glenn started G.B Fencing & Tree Surgery in 2007 with the aim to provide high quality, full service landscaping, both commercially and domestically, at affordable prices. He has over a two decades of experience in fencing and tree surgery and is dedicated to customer service and using the best equipment to ensure a thorough job.
Glenn states, 'Our reputation has been built on our quality of service, which has seen us achieve a lot of repeat business and referrals over the last decade. It's a very rewarding experience to enhance the outdoor space of a business or home and to see how much of an impact it can have on quality of life, and positives to the success of wildlife in certain areas.'
More information
For more information on G.B Fencing & Tree Surgery and the services they provide, please visit their website or call the team on 01403 824048. You can also email [email protected] for a free quote on any of their services.
You can also stay up to date with the team on Facebook.