New State of the Art Cycling Equipment Arrives at Bluecoat Sports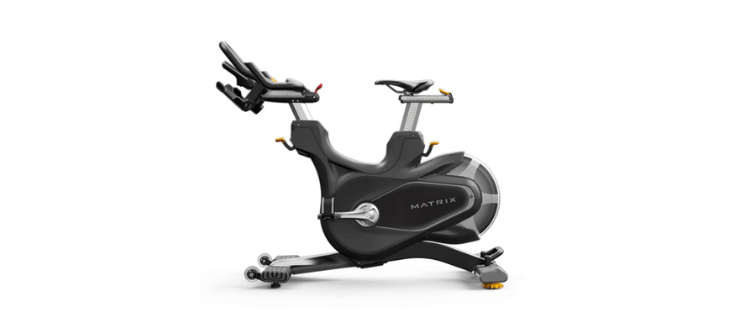 Local Health and Fitness Club, Bluecoat Sports, are delighted to announce the upgrade of their Indoor Cycling facilities. This includes the addition of 24 top of the range spin bikes, MATRIX CXP Target Training Cycles.
The new state of the art bikes are made with advanced engineering that has user experience in mind. They offer enhanced comfort through intuitive design that customises the cycle to each users body. Multi-position handlebars simulate the different grips of road racing and ensure comfort.
As well as comfort, the bikes have LED colour wrap screens that allow for precision tracking on a range of metrics, meaning users can track their power output and riding efficiency accurately during their workout.
Sarah Aslin, Front of House and Marketing Manager, says, "We are really excited to introduce these bikes to our members. The MATRIX CXP bikes are top of the range and their advanced features will allow users to have far more productive training sessions with their accurate and precise tracking capabilities."
Indoor Cycling Training Sessions
To mark the introduction of the new bikes and Indoor Cycling area, Bluecoat Sports have put on extra classes to allow users, new and existing, to try out the new bikes themselves. The classes range from morning and evening sessions and are running from 23rd October until 28th October 2018. These classes can be booked online or over the phone.
Bluecoat Sports Health & Fitness Club, Christ's Hospital, Horsham, West Sussex, RH13 0YB
Contact on 01403 247572 and info@bluecoatsports.co.uk.