New developments in Horsham 2019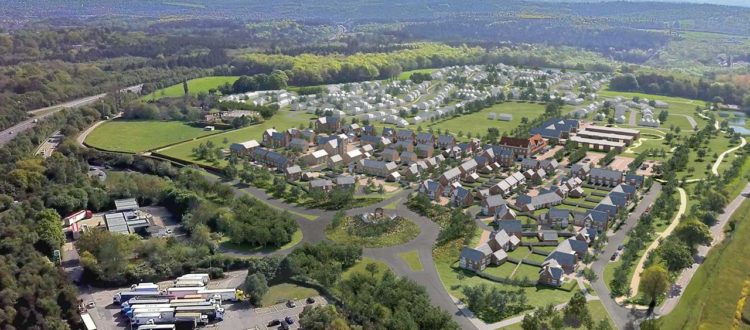 Over the past few years, we have seen extensive developments such as Wickhurst Green, Highwood and Kilnwood Vale on the outskirts of Horsham, and as they are coming into their final stage, we take a look at the extensive development plans for our town for 2019. With many properties popping up around the district, it can be hard to keep up!
With Brexit imminent, the housing market seems to be slowing, however the need for new properties is clear. We detail 13 new developments which are in different stages of planning or build in Horsham and the surrounding areas:
Piries Place
Developer: The Reef Group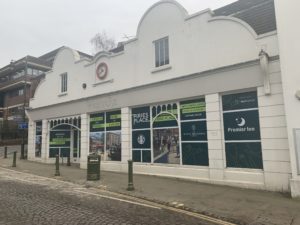 In 2017, we summarised the new development plans for the Piries Place Redevelopment, two years on, and the project is nearing completion, with a 516 space car cark, 92 bed Travelodge, three screen Everyman Group cinema, Starbucks and the White Brasserie Company all confirmed to open, it's an exciting new era for the town centre.
Our question is, will the Mr Piries and his donkey statue be making a return? Let us know in the comments below.
Arun Fields
Developer: Cala Homes
Properties: 58
Bedrooms: 2,3 & 4 beds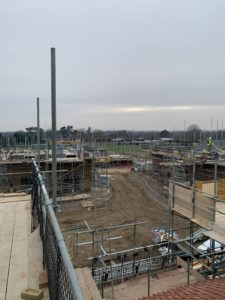 Once part of the Holbrook Club, work has commenced on a 58 property development in Jackdaw Lane, Horsham. With an expected launch date of February 2019, these properties are in an ideal spot for London commuters, with a short walk from Littlehaven Train Station, and in close proximity to the Shelley Shops on Coltsfoot Drive.
Highwood Village
Developer: Berkey Homes
Properties: 1,000s
Bedrooms: 1,2,3,4 & 5 beds
Part of a 10 year development project, Highwood Village has released three phases for reservation and purchase. These include the Mill Apartments, River Walk and The Gateway.
The Mill Apartments consist of 1 and 2 bedroom apartments on the East of the development. River Walk comprises of 3 and 4 bed properties on a private road, and The Gateway, north of the development offers 1 and 2 bedroom apartments, and 3, 4 and 5 bedroom homes.
Soloman's Seal
Developer: Bellway Homes
Properties:TBC
Bedrooms: 2,3,4 & 5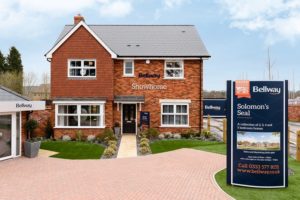 Based off of the main road in Broadbridge Heath, Soloman's Seal offers spacious homes close to amenities of the village. 3, 4 and 5 bedroom properties have already been released and are available for reservation now.
Oaklands
Developer: Linden Homes
Properties: 4
Bedrooms: 4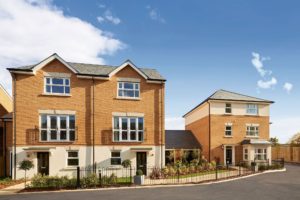 Within walking distance of Littlehaven Station, Oaklands are offering their last few remaining 4 bedroom properties for sale. In addition to this, and subject to planning permission, the developers will be building further properties at Kilnwood Vale, Faygate. This includes 2 bedroom apartments, and 2, 3 and 4 bedroom homes.
Holmes Park
Developer: Brickmort Developments
Properties: 102
Bedrooms: Studio, 1 & 2 bedrooms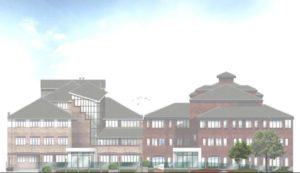 Perfect for first time buyers and professionals, Holmes Park in North Street Horsham is in close proximity to the town centre, the Capitol and Horsham train station. Two phases have already been released by Brock Taylor, however there are still further properties available as the build continues into 2019.
Prewetts Mill
Properties: 59
Bedrooms: 1, 2, 3 & 4
The final release of properties for this development opened in November 2018, however 30% of the apartments are still available. So, for buyers looking to purchase soon, this is a good opportunity to snap up property in close proximity to the town centre.
Mulberry Fields
Developer: Miller Homes
Properties: 193
Bedrooms: 2, 3, 4 & 5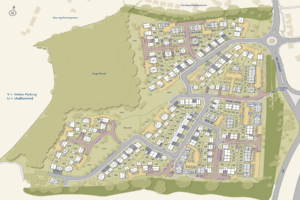 Just outside of Horsham, situated in the village of Southwater, Mulberry Fields offers a range of new homes surrounded by fields and woodland. This development will continue to be completed in 2019.
Liberties Properties Trust
Developer: TBC
Properties: 2,750
Bedrooms: TBC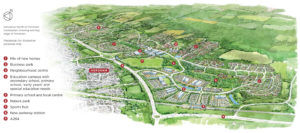 In May 2017, Liberties Properties Trust had accepted an application for 2,750 homes and a business park on the north side of the A264. The application includes 18% affordable homes. Work was due to start in Summer 2018 but has been delayed.
Devine Homes is a developer who is promoting the new neighbourhood north of Horsham.
Winterton Square
Developer: Saxon Weald
Properties: 65
Bedrooms: 1 & 2 beds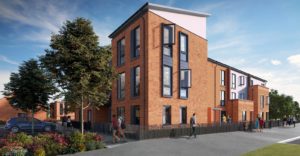 Due for release in Spring 2019, Saxon Weald are nearing completion on these 1 and 2 bedroom properties. 18 of the 65 are affordable living homes available for purchase on a shared ownership basis.
Alden Court
Developer: Saxon Weald
Properties: 21
Bedrooms: 1 & 2 beds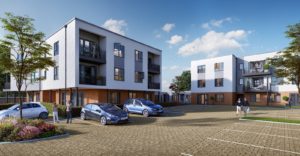 These properties are due for occupancy in Summer 2019 and all 21 units will be available on a shared ownership basis.
College Grove
Developer: Hyde Homes
Properties: 40
Bedrooms: 2, 3 & 4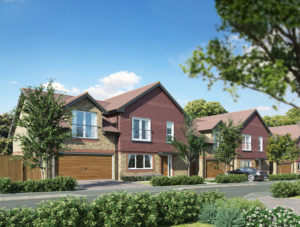 Located in the picturesque Christ's Hospital, College Grove is a new development for 2018/19 and due to be launched in early 2019. The 40 property development includes 2-4 bedroom homes a short walk from Christ's Hospital train station, and Christ Hospital School.
Pease Pottage
Developer: Thakeham Homes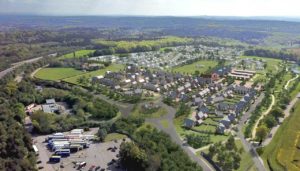 Local developer Thakeham Homes has released information on a 600 property development in Pease Pottage, just outside of Horsham. It is likely (though not confirmed) to be on the site of the once popular Pease Pottage car boot sale which ran in summer months. The area has undertaken substantial development in recent years.
Let us know
What do you think about these new redevelopment plans? Are there any we've missed? Drop us an email at [email protected] or Tweet us @HorshamBlog. We'd love to hear what you think!