Falcon Energy Announce Renewal of SMAS Worksafe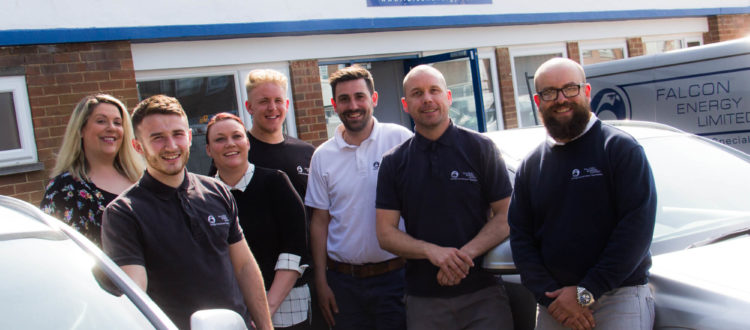 Falcon Energy, Horsham based Domestic and Commercial Energy Assessors, are delighted to announce that three members of the team have completed examinations and requalified as BPEC certified ventilation tester and the company as a whole has been awarded SMAS Worksafe for another year.
As a Horsham Blog Trusted Business, we caught up with them on their recent achievement:
SMAS Worksafe
SMAS Worksafe demonstrates that a company has stringent health and safety procedures in place, which get assessed yearly by independent professionals. This certification shows that Falcon Energy follow all of the correct procedures, as assessed by an impartial, industry leading company.
BPEC Qualifications
The team underwent rigorous examinations and testings in accordance with BPEC assessment criteria and they all received a requalification in ventilation testing. The team need to retake the exams regularly to ensure that they are all up to date with the latest rules and regulations and to demonstrate they are still highly competent at undertaking the work.
BPEC have a UK wide network of colleges and training facilities and provide industry leading education and further learning to all types of workers in the Building Services Engineering (BSE) sector.
The qualifications demonstrate that Falcon Energy provide quality, accurate air tightness testing reports for customers and are competent in undertaking this type of work.
Message from Director
Neil Vanson, Director of Falcon Energy, said, "We are delighted to have three members of the team gain their requalifications in ventilation testing and to have the company recognised as a professional business that adheres to all health and safety rules and regulations.
We pride ourselves on our level of professionalism when undertaking all work, whether it be for developers or house owners. Gaining these latest certifications reinforces our ethos and allows us to demonstrate to our customers that we are a trustworthy business."
Learn more about air tightness testing and if you think you'd benefit from this service, contact the team on 01403 253439 or on their contact form.