Bluecoat Sports Add New Facilities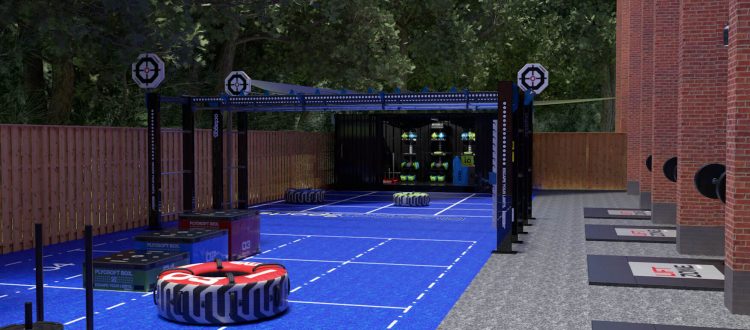 Bluecoat Sports, a local health and fitness club and one of our trusted businesses, have been working hard behind the scenes recently to find ways to improve their facilities to help their members' fitness journeys.
Recently, they have announced a brand new outdoor fitness area called 'The Fitness Yard' and have submitted a planning application that would see the fitness club almost double their current facilities.
Outdoor Workouts
The Fitness Yard is a brand new concept at Bluecoat Sports, members are able to train in the outdoors all year round, giving them a fun and varied way to workout. Fitness Manager, Liam Yeates, handpicked all of the state of the art equipment, to ensure that it was the very best and right equipment for members to enjoy.
The new outdoor fitness space includes:
A custom built, multi-functional rig for TRX and boxing
4 squat racks with lifting platforms
4 lane sled track for HIIT
Market leading Matrix rower, HIIT trainer and S-Force performance trainer
Fitness container packed with a range of functional fitness equipment for a range of classes and exercises
Shock turf, state of the art flooring which can be used all year round
The Fitness Yard is due to be opened at the end of August 2019. You can find out the latest information about classes and opening dates here.
Expansion Project
Bluecoat Sports have been working over the past year to put together plans to expand the club and facilities. They submitted an application for planning in June 2019 and following a public consultation about the proposed facilities, are now awaiting a verdict, which will be determined on 4th September 2019.
The proposed expansion plans include a two floor expansion to the existing site with the following facilities:
A leisure pool and teaching pool
Spa facilities
Two class studios
A fitness suite
A new café area
There will also be an expansion to the outdoor facilities available, which will include a new all weather running track with associated track and field facilities, an adventure trail and a 3G artificial grass pitch for football and rugby.
Stay up to date at Bluecoat Sports
To keep up to date with the status of the planning application at Bluecoat Sports, the local community can sign up to their mailing list, which will be providing people with all the latest updates.
For those who would like to find out more about the new outdoor fitness area, they can visit the dedicated Fitness Yard page on the Bluecoat Sports website.