Bluecoats Live Open Weekend Returns At The End Of January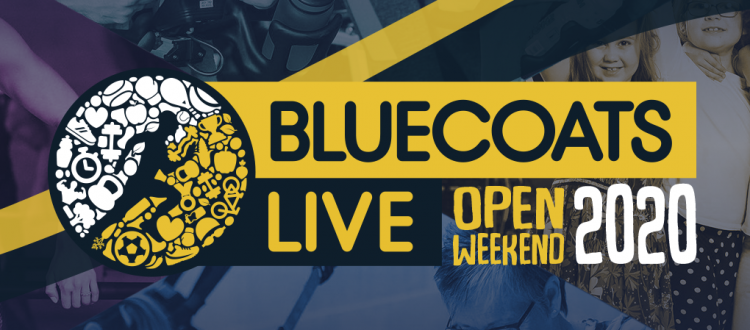 Bluecoat Sports, Christ's Hospital based health and fitness club, have announced their extremely popular Bluecoats Live Open Weekend will be taking place on Friday 31st January and Saturday 1st February 2020.
Here, non-members of the fitness club can try out a range of different classes, gym equipment, play racquet sports or have a swim and discover what Bluecoat Sports has to offer, all free of charge.
To join in and try out one of the classes, simply sign up online on the Bluecoat Sports website.
What's on offer?
Across the weekend, Bluecoat Sports are opening their doors to members of the public and giving them the opportunity to try out a range of different activities and get a feel for the club in general.
For those who are looking to find the right gym to help them get fit and healthy, the Bluecoats gym will be open for non-members to try out all of the state-of-the-art equipment, as well as their new outdoor gym, The Fitness Yard. Fitness Instructors and staff will be on hand to answer any questions they may have about the club itself.
Bluecoats Sports also offer over 90 classes a week and will be allowing the public to try their most popular classes for free over the weekend. These classes include:
Indoor cycling
Body combat
Boxfit
Tai Chi
Kettlebells
Dance Fusion
Battle Fit and Move It in their brand new outdoor fitness area – The Fitness Yard
There are also a range of activities for juniors to take part in, such as junior squash and a fun splash sessions for the whole family to enjoy.
Other activities over the weekend
As well as being able to try out the different classes and equipment at Bluecoat Sports, there will also be activities for the kids. The Crèche will be open on Saturday from 08:30-13:00 and the Kids Corner (5-10 year olds) will run both days and include a bouncy castle, face painting and arts and crafts to keep them busy.
Bluecoat Sports will also be opening their doors to local businesses and having a range of stall holders selling their wares. Stall holders include:
The CH Refill Centre run by students at Christ's Hospital School
The Body Shop
Ammers with Love
Zero Waste Bulk Foods
Flex Physiotherapy from the Bluecoat Sports Treatment Room
Exclusive membership offer
For those that enjoy their experience at Bluecoat Sports, the club will be running an exclusive membership offer that weekend only, where non-members can sign up and get four months for the price of three and pay no joining fee.
There are a range of membership options available for different types of users, including fully inclusive, gym only and junior memberships. The full membership options can be found online.
Book into free open day classes
All classes are now available to book online, simply visit the Bluecoat Sports website and choose the classes you would like to attend.