Shopping Local Food & Drink In Horsham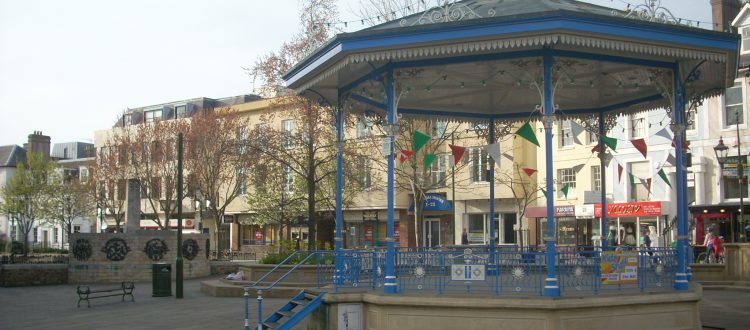 Horsham has always been lucky enough to have a great choice of local, independent shops and businesses. We believe it is important to support local businesses and now more than ever, to make sure we can continue to enjoy their products when normality begins again.
There are a wide range of places in Horsham where you can buy local food and drink, and many are now offering a delivery service to your front door or click and collect options to ensure that everyone can still get quality produce whilst they stay safe.
Here we have taken a look at just some of the local food options available in Horsham. If you would like to be featured, don't hesitate to get in touch and share your details with us.
Local food and drink options in Horsham
Crates Local
Crates Local, based in the Carfax in the centre of town have now set up an online shop so that we can continue to enjoy their fresh and local produce. With a selection of boxes to choose from, including fruit and vegetables, general groceries and even a veggie option, there's something to suit every household.
With collection as an option from their shop, they also have a delivery option where they have partnered with AAA2B to have your selection delivered to your doorstep. Use their easy online ordering system and get your fresh groceries ready to enjoy.
Westons Farm Shop
In Itchingfield, Westons Farm Shop has a wide range of products that you can choose from. As well as fresh produce including fruit and vegetables, meat, bread and eggs, they also have store cupboard essentials.
Although they do not offer delivery they have put in many measures to ensure the safety of shoppers and their staff. Visit their website and Facebook to see what they have to offer.
Horsham Market Stalls
With our weekly markets not being able to take place at the moment, some of the vendors have moved their service online so we can still enjoy their delicious products whilst socially distancing.
BrownBread
BrownBread hand make lots of bread and different sweet treats. They have a very wide range of products on their online shop meaning you can choose one of their pre-made boxes or pick from your favourite products. Delivery to Horsham are on Wednesdays.
Greener Greens
Greener Greens are an organic fruit and vegetable stall. They too have set up online and offer delivery of not only organic fruit and vegetables, but also things like grains, pasta and also have a gluten free selection.
Cabin Pressure Spirits
If you're looking for something a little stronger, Cabin Pressure Spirits are delivering to all RH12 and RH13 addresses for free! Check out the different spirits that they have on offer on their site.
New Street Butchers
New Street butchers provides local, free range meat. As well as being a butcher they also have fresh bread, cakes and pies, cheese and even a selection of local wines, cider and ales! Based in New Street, Horsham, they are easy to find and are open daily for your needs, 7am-3pm.
They also have offers such as 3 for £10 on selected items, meaning you are getting quality goods for reasonable prices. Why not pop in and visit this family run business and pick up some quality produce for you and your family?
Let us know
Do you know of any other local businesses who are providing excellent service during this very strange time? Let us know and why not give us a follow on Instagram?
At Horsham Blog we hope you are all keeping safe during this time.