Horsham's and Sussex's Most Haunted Places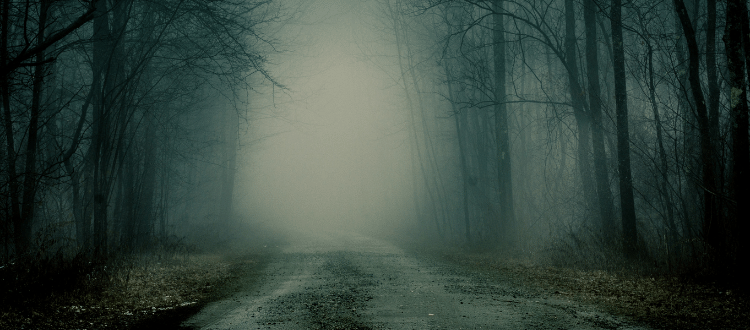 With Halloween 2020 coming up, we thought we'd have some fun and take a look at some of the most haunted buildings in Horsham and the surrounding Sussex area! We're blessed with so many historic and old buildings in Sussex, which means there's also a wide array of reported hauntings and ghost stories that are perfect for Halloween.
Take a look at some of our favourite haunted places in Sussex below, and leave a comment if you know of any that we've missed! Whilst Halloween might look a little different this year, we hope you all have a lovely weekend!
The Ramada, Crawley
Originally known as The George Inn, The Ramada is a former coaching inn (a resting point on long journeys for people with horse-drawn coaches) turned hotel, that has been in place since 1579. Whilst the exterior is no longer from the original building, the interior still dates back to the 16th century.
There have been a few different reports of hauntings over the years, but the most famous is that of the ghost of Mark Hurston. Mark was a night watchman at the establishment when one night his wine was poisoned. Ever since, staff have reported locked cupboards being found open as well as strange figures and lights turning on and off.
Amberley Castle, Amberley
Amberley Castle is a lovely 12th century manor house that was fortified in 1377, giving it its high walls, towers and stonework. It's now a Grade I listed building that is used as a Hotel..
Amberley's most famous ghost is a young girl named Emily, who supposedly haunts the castle and battlements. It's said that she fell in love with a Bishop who lived in the castle, but he rejected her after he found out she was pregnant. Heartbroken, she jumped from one of the tall towers and her presence can now be felt around the castle – especially in the 'Herstmonceux Room'.
Bolebroke Castle, Hartfield
Built in around 1480, Bolebroke Castle was the earliest brick-built building in Sussex and was used by Henry VIII when he went hunting. King Henry VIII actually met Anne Boleyn here and the location was even used in the film 'The Other Boleyn Girl'.
It's said that Anne's ghost haunts the Great Hall and people have even heard strange howling and have felt an icy hand touch them…
The Shelley's, Lewes
Built in the 16th Century and used as a military hospital during the First World War, the building is now used as a hotel and restaurant.
Its military history has made it a hotspot for paranormal reports, with people apparently seeing the ghost of a cavalier from the Civil War, as well as strange goings on such as moving chairs, clothes hangers and ashtrays.
Weald and Downland Living Museum, Singleton
The Weald and Downland Living Museum is an open air museum that covers 40 acres. It rescues historic buildings from across the south east from demolition and features over 50 buildings dating from 950AD. Each building was carefully dismantled and reassembled at the museum for visitors to see.
As there are so many old, historic buildings, there are a lot of ghost stories that come along with them. Most notably there have been sightings of:
A woman in a long dress that walks between the buildings
Shadowy figures hanging around an old medieval shop
A dark figure standing in the doorway of one of the thatched cottages
TV's Most Haunted has even been to the location and filmed two television programmes from here.
Chanctonbury Ring, Washington
Set on a hilltop in the South Downs just above the village of Washington, the Chanctonbury Ring is well known for paranormal activity and even UFO sightings.
It's famous for its ring of beech trees that were planted in 1760 and the discovery of the Roman temple buried directly beneath them.
Stories from over the years talk about phantom horses, spirits, aliens and UFO sightings. However, the most famous story is that you can summon the Devil by running around the trees seven times anti-clockwise. He will then offer you a bowl of soup or milk (depending on which story you're being told), in return for your soul.
Let us know your ghost stories
Know of any haunted places in Horsham or the surrounding areas? Let us know in the comments below! Don't forget to follow us on Instagram to keep up to date with the latest goings on in Horsham.