Christmas Guide: Shopping Online Locally in Horsham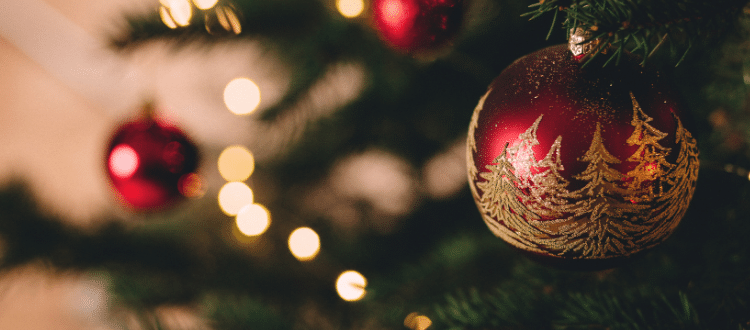 In Horsham we're lucky to have so many lovely independent stores that stock wonderful Christmas gifts for loved ones. However, due to the Coronavirus pandemic, a lot of these physical stores aren't able to open or Horsham residents aren't able to make the trip into town due to being high risk.
Thankfully, a lot of our local shops now have online websites where you're able to purchase a range of wares and gifts for friends and family, easily and safely.
Below, we have put together a guide of all the local Horsham shops that have a website where you can buy Christmas gifts for your loved ones. Let us know if you find any other Horsham stores that allow you to shop online in the comments.
Chococo
Chococo is one of the lovely independent cafés in the Carfax. As well as providing Horsham town with wonderful coffees, teas and other hot drinks, they also make their own chocolates!
Their website allows you to order a range of different chocolate treats for the person in your life that has a sweet tooth. Choose from:
Boxes of mixed chocolates
Christmas hampers
Stocking fillers
Vegan options
The Horsham Cellar
The Horsham Cellar is a local Horsham wine and spirit merchant that stocks a wide range of beers, wines and spirits for you to enjoy. With over 500 different options to choose from, they make the perfect gift for a wine lover that wants to try something a little different.
As they aren't able to offer any of their in-house tasting events at the moment, they are also offering a 'take-away wine tasting kit'. This kit offers six different wine samples with different and interesting tastes and notes.
All orders can be placed by contacting the cellar directly – visit their website to find out more details about their wine and how to order.
Gobsmack Comics
Got a gamer or comic book lover in your life? Gobsmack Comics is the perfect place to find the right gift for them.
Here you can find gifts such as:
The latest PS5 games
Nintendo Switch
Other games consoles
Comic books
Graphic novels
Collectibles
You can simply add any items you're interested in to your basket and get them delivered straight to your door. Browse their range of gifts here.
Crates Local
Crates offers a wide range of local produce and drinks that make the perfect gift for someone who likes something a bit different. With a range of hampers available that feature teas, wines, chocolates, biscuits and other wares, there is great choice for gift buying.
You can order online for delivery to your home, or for collection from their town centre store. Take a look at their online store here.
Wakefields Jewellers
An independent family jewellers since 1911, Wakefields is well known for its customer service and lovely range of jewellery and gifts. Jewellery makes a perfect gift for a special someone in your life and Wakefields offers a huge range of options and price points.
Their online shop allows you to purchase:
Rings
Necklaces
Watches
Earrings
Bracelets
You're also able to book virtual appointments with the team to discuss any questions you may have before making a purchase. Shop Wakefields Jewellers online.
Cook
A local Sussex store providing delicious and nutritious food and meals, Cook is a great place to shop for the foodie in your life. With a range of different meals and styles, you can give a loved one some delicious meals and desserts. If you're unsure what to get, you can also purchase gift cards for use in-store.
Browse the Cook website and their different food options.
Horsham Matters
Horsham Matters is a wonderful charity that has the local community at heart, with a focus on food, fuel and shelter for those in need. Their charity superstore sells a wide range of goods and furniture that make lovely gifts and by purchasing them, you're helping the local community.
They now have an online shop where you can browse their goods and make a purchase and do your bit to have a positive impact on the local Horsham community. Take a look at the Horsham Matters online shop and get your gifts delivered straight to their store, ready for you to collect.
Hepworth Brewery
Based in Pulborough, Hepworth Brewery is well known for their environmentally friendly ales and craft beers. All of their crops are sourced locally and they offer home delivery and collection services on their online shop.
They also have a new store opening in Horsham on 26th November which will stock a wide range of their famous beers, as well as:
Sussex cheese
Sussex made chocolate
Jams, jellies and chutneys
Christmas cake
If the loved one in your life is a big beer fan, then take a look at the Hepworth Brewery online shop.
Get in touch
Know of some other local stores that are offering online orders? Leave us a comment below and we'll add them to the list!
Don't forget to follow us on Twitter and Instagram to keep up with the latest Horsham news.