Horsham Restaurants: Who's Doing Takeaways In Lockdown?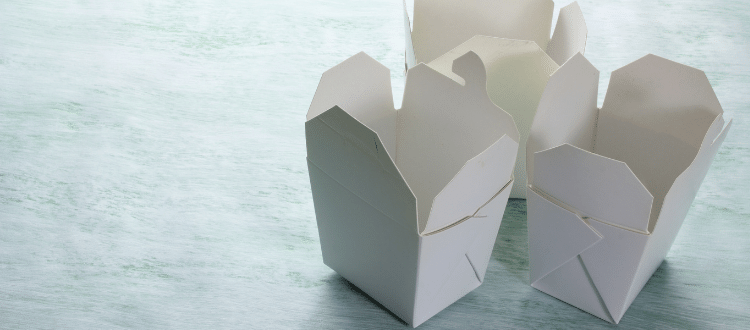 With another National Lockdown imposed at the beginning of 2021, all restaurants have had to shut their doors temporarily. However, many restaurants in Horsham have managed to offer a takeaway service that allows customers to still enjoy their wonderful food from the comforts of their own home.
To help Horsham residents discover which local restaurants are offering this service, we have put together this extensive guide with details about when and how you can order from our local restaurants.
Please do leave comments below with any other restaurants you've noticed that are doing a takeaway service, and we'll add them to our list.
The Boars Head, Worthing Road
The Boars Head have only recently launched their takeaway menu, with all orders able to be placed online or over the phone. The takeaway service is available Thursday-Saturday 5:30-9:00 and can be collected or delivered locally.
You can enjoy smokehouse/BBQ style food as well as some traditional pub classics. There are plenty of options, you can enjoy:
Burgers
Fish and chips
BBQ ribs
Vegetarian and vegan options
They're also doing takeaway roast dinners every Sunday 12:00-4:00 – what's not to love!
The Crabtree, Brighton Road
If you're looking for something a little different, The Crabtree is offering a takeaway service filled with a range of different options, as well as a twist on some classic pub food. It's available Monday – Sunday 5:00-8:00 for collection or delivery in RH13. Orders can either be placed on the telephone or by downloading their app.
Their menu features:
Burgers
Steak
Fish
Vegetarian options
Desserts
Take a look at the sample menu.
GingerRookes
GingerRookes are a familiar face at Horsham Market and have been offering a takeaway service for the majority of lockdown. All orders must be placed using their phone number and are non-contact collection or delivery to RH12/RH13 areas. It's available Thursdays and Fridays with collection between 5:15-5:45 and delivery between 6:00-6:45 or 7:00-8:00.
The menu is a special BBQ Rib Shack takeaway that is £15 for:
BBQ Ribs
BBQ chicken thighs
Plus 4 sides and some sauces
Take a look at their Facebook page to see the full information on the takeaway service and how to order.
Pretty Things, Park Place
Fancy something a little sweeter? Pretty Things are offering takeaway afternoon tea that can be ordered online for delivery on Saturdays.
Their afternoon tea offering includes:
Freshly made sandwiches
Crisps
Homemade scones with clotted cream and jam
Macarons
Cake
English breakfast tea
Take a look online at their afternoon tea offering online.
The Olive Branch, Bishopric
The Olive Branch are offering their 'Burger Shack' service for delivery in Horsham, Broadbridge Heath and Southwater. Orders can be placed online or over the phone and the service is available Thursday – Saturday 5:15-8:15.
You can enjoy burgers such as:
Halloumi and Mushroom Burgers
Beef Burger
Chicken Burger
Chicken Satay Burger
Beef Chilli Sloppy Joe
And much more!
Take a look at their menu online.
Zeytin, Denne Road
Zeytin have been a popular new addition to Horsham, with their restaurant packed most nights before the Covid-19 pandemic. Now they are offering a takeaway service that can be collected from their restaurant or delivered straight to your door.
They are closed Tuesdays, but are open every other day of the week for takeaways. Orders can be placed online on their website.
Takeaway options include:
Kebabs
Sharing platters
Kids menu
Hot and cold mezes
Drinks
Desserts
Take a look at their online menu.
La Piazzetta, Bishopric
If you can't get enough of Italian food then La Piazzetta is the perfect takeaway option for you. All orders can be placed online for collection from their restaurant. You can select dates and times in advance to collect your food or order on the same day!
They're offering all of your favourite Italian dishes such as:
Range of pizzas
Range of pastas
Beef and chicken dishes
Desserts
Drinks
Keep up to date with what's happening in Horsham
There are also lots of local takeaway places available on Just Eat, Deliveroo and UberEats, so don't forget to take a look there as well!
We post regularly on Twitter and Instagram with details about the latest goings on in Horsham, so keep up to date with Horsham news there.
Don't forget to leave comments of any takeaway places in Horsham that you think we have missed, and we'll add them to our guide.