5 Beautiful Horsham Walks In The Countryside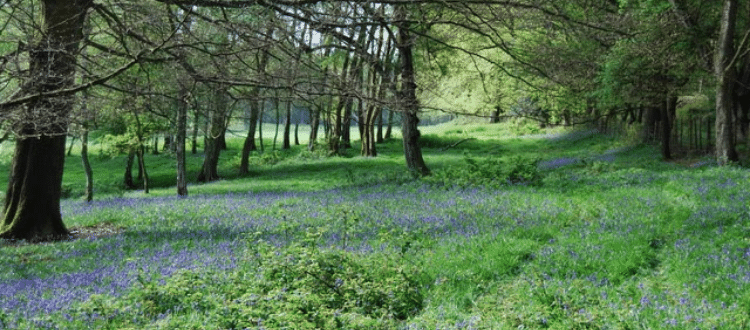 In Horsham we're lucky to be situated with beautiful countryside ready to explore, making a great activity to enjoy the great outdoors either by yourself or with your family.
Ideal for light exercise and getting some fresh air, we've put together a list of five of the most beautiful walks in and around Horsham. Some may already be in your favourites but if not, why not explore somewhere new and nearby?
Horsham walks to try
The Riverside Walk
The Riverside Walk is a popular route for residents and offers a lot of choice for both short and long walks. It is a 13 mile walk which surrounds Horsham as a town. There are a lot of highlights on this walk, such as watercourses and woodland, including pathways.
This walk passes through farmland, woodland and pastures meaning there is so much to see. You could use this walk to:
see how much wildlife you can spot with the kids -see who can spot the most and cross it off a checklist!
take in the beautiful surroundings and see Horsham in a way that you haven't not see it before
take some time out to relax
Due to the length of the walk and the fields that you go in, it is a great place to go for a socially distanced walk. Find out more and access the Riverside Walk map.
The Downs Link (Southwater)
The Downs Link is a popular walking route that runs through Southwater, which is just outside of Horsham. It is largely made up of a continuous straight path, which used to be the old train track which has now been covered up. Not only is this a great walking route, but is also great for cyclists due to the track and the flatness. You can even still see the old platform of the old West Grinstead train stop.
This route is ideal for new walkers and for relaxed walks as there is less chance of getting lost! You can simply walk where you want to along the straight path, and turn around to walk back when you're ready, knowing you will end up where you started.
On this walk, you can make your own checkpoints! Why not walk to the old West Grinstead railway platforms and check out the information posters there? Or walk to Partridge Green?
The path carries on for miles with endless opportunities to see different things.
Leechpool and Owlbeech Woods
With 53 acres of land, Leechpool and Owlbeech Woods have five signposted walking trails with information boards on what you can see on your walk and which directions you can take to complete your chosen trail.
These woods have an ongoing land management strategy. That is because they have lots of grazing animals. A great place to go if you are an animal lover, you will see cattle, sheep and domesticated horses alongside all of the woodland insects.
To visit, there is a car park just off of Harwood Road.
St. Leonards Forest
St Leonards Forest is a beautiful woodland walk where there is so much to see and enjoy. Perhaps what sets it apart from other scenic walks in Horsham are the dragon myths. You can start your walk from Rootshole car park, on Hammerpond road, and check out the information signs for more details about the dragons….
Whilst you're here, take the opportunity to explore the lovely bluebell fields that appear in spring and see what wildlife you can spot. Overall, it is a great open space to run around in and enjoy nature.
Denne Hill
Denne Hill is one of the more straightforward walks within horsham and is roughly 3miles to complete. You can keep it simple and take the pathed route, which mainly surrounds the town, however you can also take it more into the countryside and take a hike up Denne Hill.
This lovely trail includes a river and easy paths to walk along meaning it is suitable for most walkers of all abilities. Highlights along the route include Chesworth Farm, St. Mary's Church and Denne Park House.
With so many different places to explore in Horsham, let us know which your favourites are and what we should add to our top list! Get in touch with us now on Twitter and Instagram