The Best Picnic Spots In Horsham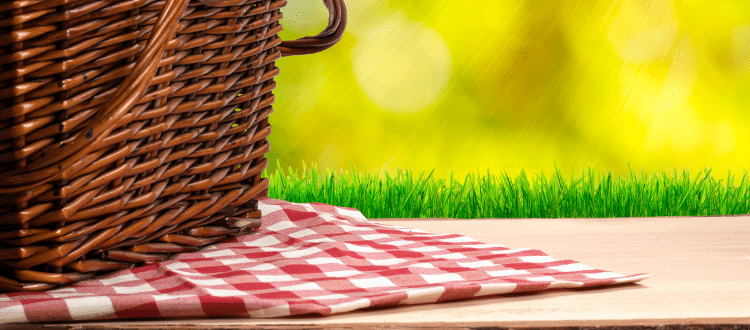 Horsham is surrounded by some wonderful green spaces and because of this, has some absolutely lovely picnic spots that are perfect for enjoying the company of friends and family safely outside.
From 29th March, according to the current roadmap, we're able to meet up in groups of up to six outside, so we have put together a guide of some of our favourite picnic spots in Horsham that will allow you to connect with your loved ones in a safe environment.
Don't forget to shop local for some of your picnic goodies! We've added a list of some of our lovely Horsham stores that provide the perfect snacks and drinks for your picnic. Leave a comment with any of your picnic recommendations and we'll make sure to add them to the list.
Picnic spots in Horsham
We're blessed to have lots of lovely picnic spots in Horsham, but here are some of our favourites:
Horsham Park
Located in the centre of Horsham, Horsham Park is the perfect place to meet friends and family quickly and easily. There are multiple places to park, or you can enjoy a lovely walk through Horsham to get to your chosen picnic spot.
The park has lots of open green spaces, so you can enjoy the company of your loved ones without being too close to others whilst maintaining a 2 metre distance to each other. There are also lots of trees and bushes that create shady spots if you don't want to sit directly in the sun.
Horsham Park also has a 'Green Flag Award' which recognises that it's a well managed and maintained park and green space. Don't forget that the cafés, the Kaya and Rec Rooms, are open for takeaway refreshments during this time, so if you don't fancy bringing your own picnic, then you can get some food and drink to take away from them.
Warnham Nature Reserve
A bit further afield, Warnham Nature Reserve is another lovely local place to meet up with friends for a picnic. Located on Warnham Road, there is ample parking and a dedicated picnic area where you can relax and eat your sandwiches and snacks.
As well as a lovely picnic area, you can also enjoy seeing a wide variety of wildlife in their natural habitat and go on a range of walks around the reserve and appreciate the nature and wildlife we have so close to home.
Whilst it costs to enter, it's currently only £2 for adults and free for under 16's and is well worth the trip to appreciate the area and nature.
Southwater Country Park
Another super popular picnic and walking spot just outside Horsham, Southwater Country Park, has something for everyone. There are lots of lovely walks to enjoy, as well as dedicated picnic areas where you can sit down and chat with your loved ones.
There is also a café on site that is doing takeaway refreshments, so if you don't fancy taking a picnic, you can enjoy some of their delicious food and drink on site.
If you have kids, the dinosaur island play area is also open for them to run around and play whilst you catch up with friends and family.
Sumners Ponds
Sumners Ponds is a local gem right on our doorstep in Barns Green that many people may not be aware of. Surrounded by beautiful lakes and wildlife, you can walk around the beautiful countryside of Sussex and enjoy a picnic in the vast expanse of green space.
There's also The Café By The Lake which is right in the middle of Sumners Ponds that is open for takeaway hot drinks, cakes, hot food and other snacks on Saturdays and Sundays. You can also bring along your own food and have a picnic around the beautiful lake, or even pre-book to go fishing.
Local businesses to get picnic supplies
Don't forget to shop local when choosing the snacks, sandwiches and sweet treats for your picnic. Here's some of the best local places to get food, drinks and produce that make the perfect picnic:
Leave us a comment
Know of some more fantastic picnic spots? Leave us a comment down below and we'll add them to our list! Don't forget to follow us on Twitter and Instagram to find out the latest news in Horsham.