Horsham Town 1900's to Present Day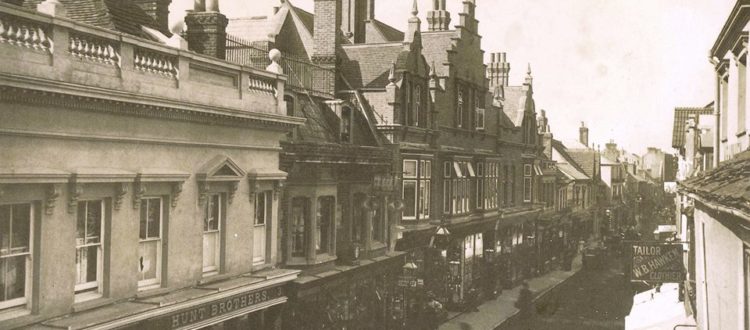 Horsham has undergone dramatic changes and has naturally moved with the times. Here we take a look back at photographs of the town centre from as early as the 1900s. See for yourself how the town has transformed into the thriving place we know and love today.
Non-Stop Party Shop in Middle Street

Formerly known as Butchers Row, Middle Street originated in the middle ages as an alley between butchers' markets stalls. The ancient alley has been preserved as a pedestrianised street linking East and West Street. The building below used to be where the Non Stop Party Shop is in Middle Street. It was dismantled in 1967 and moved to the Weald and Downland Museum.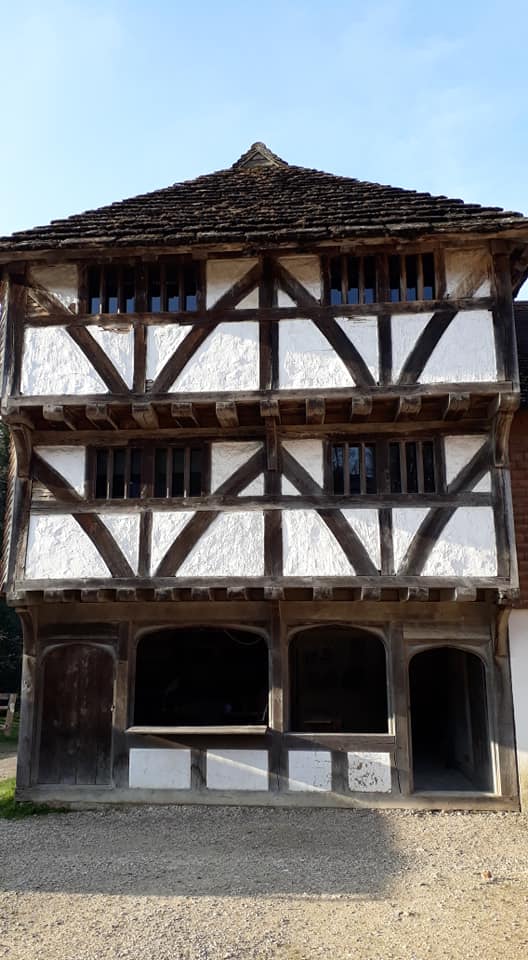 Non-Stop Party Shop – Present Day

Ye Olde Kings Head Hotel

This hotel has been around for roughly 600 years and was home to the post office in 1801. This also was the location of the Inland Revenue Office between 1855 and 1881 following the introduction of a number of banking operations in the town. We're not sure on the exact date of this image however, this is now ASK Italian and Carmela's Deli but the 'Inland Revenue Office' sign still currently remains.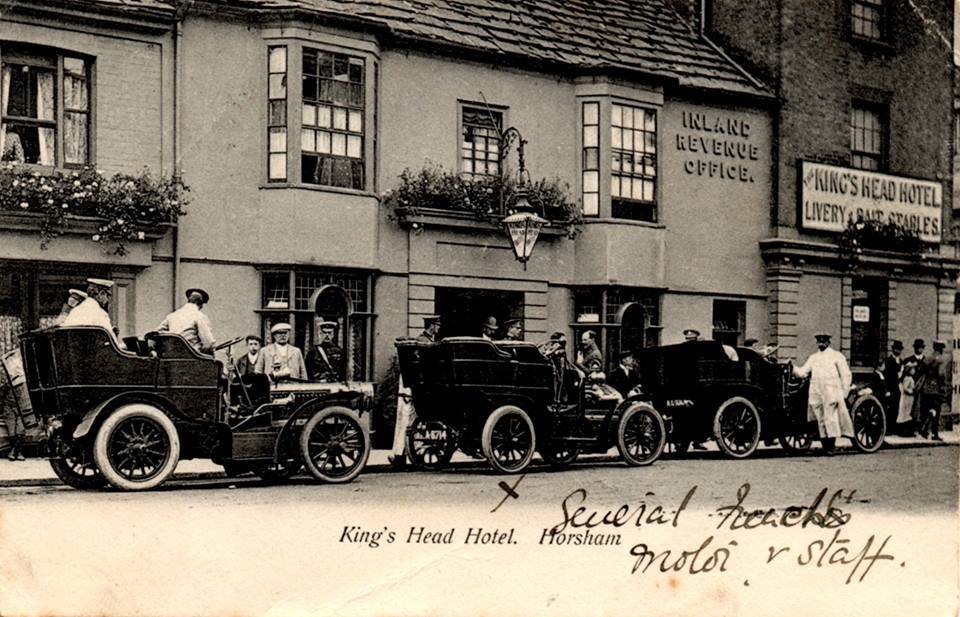 Kings Head Hotel – present day

Horsham Carfax -1902

Formerly known as Scarfolkes, this is still very much the heart of the town, and a popular local market runs every Thursday and Saturday. The shops and cafes in this area are lively hubs in the community.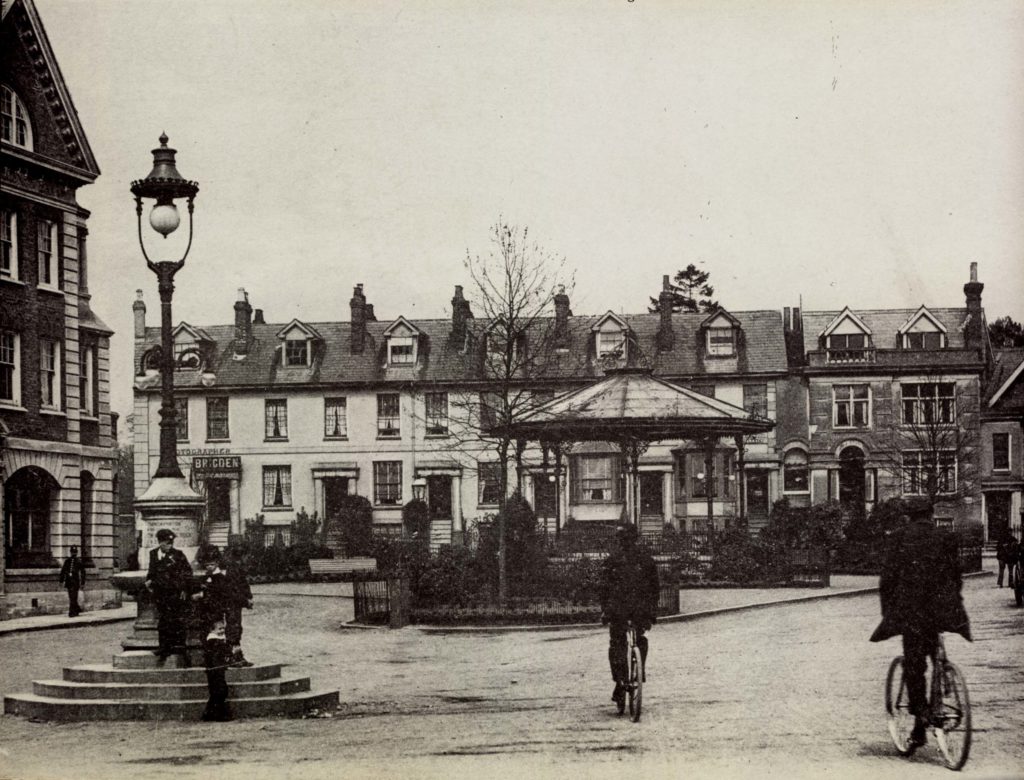 Horsham Carfax Bandstand – present day

Horsham Carfax

Here we are looking at the Carfax from a different angle, pedestrianised in 1991, it's been nearly three decades since the traffic island stood here. Of course, the war memorial from 1921 still stands and is the location of memorials on Armistice Day each year.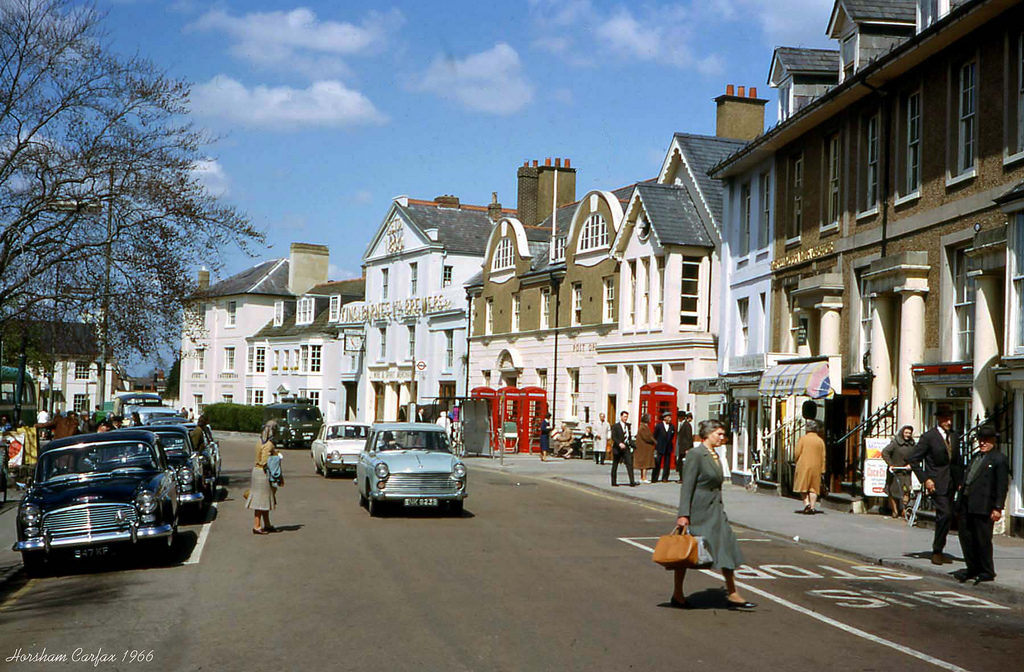 Horsham Carfax – present day

West Street Horsham – 1920s
This area was pedestrianised in 1992 to reduce traffic around the town centre. A lot of the buildings from this image still remain, but of course the shops are different.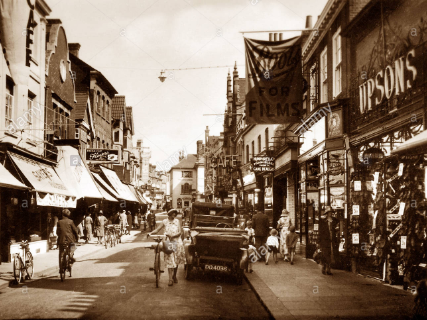 West Street Horsham – present day

Carfax – 1991

Swan Walk, opened in 1976 and in 2018 redevelopment works got underway for a new two storey shopping unit in the main foyer.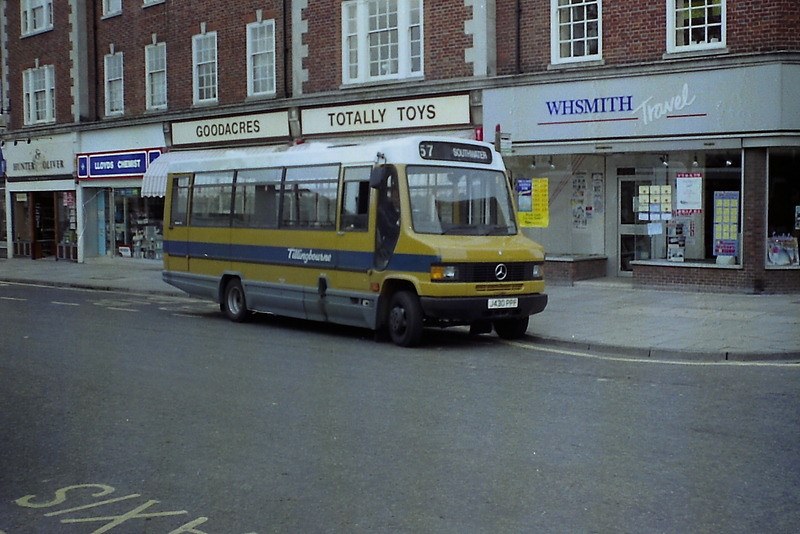 Carfax – present day

There are major developments taking place in Piries Place and West Street at present, with plans for new cinemas, a hotel, new shops and restaurants. To find out more, please read our overview here. Some images sourced from Memories of Horsham on Facebook.
If you have any pictures you'd like to share with us please tweet us @horshamblog.